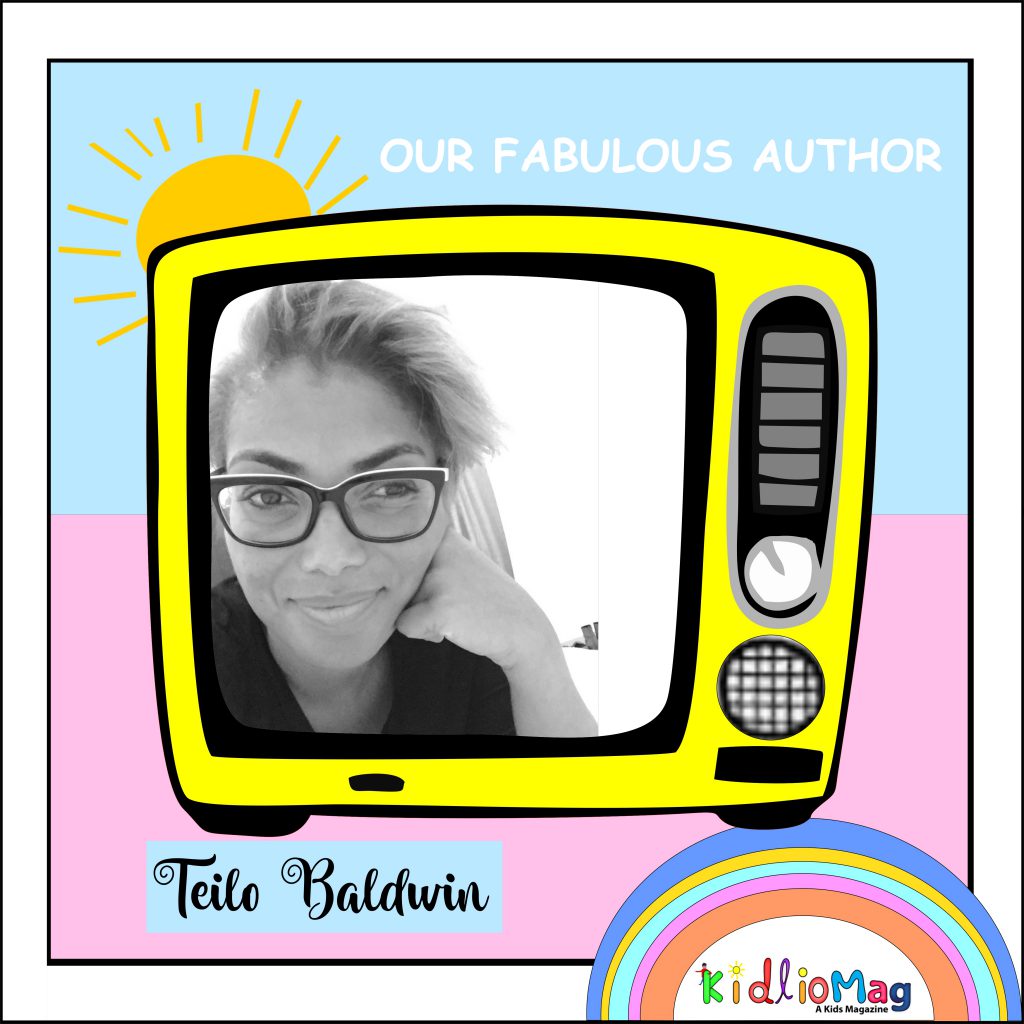 Q: First tell us something about yourself ?

Hi, my name is Ms. Teilo (te-lo) Baldwin; also, I refer to myself as, "Teacher Teilo." I think this will say much of who I am currently. I am a forty-something year old aunt to nieces who has been in education for about 15 years. My family has southern roots in Mississippi but as my family was military, we lived in Anchorage, Alaska for much of my upbringing.

Q: How and when your journey started as a writer?

So, becoming a writer, hmmm, I think as an educator, short story ideas have come to me over the years. Yet, my journey to authorship and really wanting to produce something became an actual journey and a long one around 2014. I suffered my first flare-up with my chronic disease called lupus. And, it became a blessing in a way to get me to focus on what things I need to do and accomplish, all the dreams and aspirations I did not focus on and drive for. I was not able to do full-time teaching in the classroom and instead became my young niece's caregiver; and I did other side jobs such as becoming a vendor for a local deli (I am a home baker). This was also a dream I had not actualized yet. 

Q: When did you write your first story? Is it published or not?

So, as a writer and having been an elementary education teacher, I know I love children's books. I can scour the library shelves for hours looking at and admiring the images and story ideas. This is what writers do; we study books and fall in love with books, those in our particular genre especially. Then, with the more recent push for diversity and representation among readers, I felt encouraged to get in the midst as well as a Black American writer. So, the inspiration for this, my first published short story, "What if the Names of the Days of the Week?…"which I recently did in April of this year, came from the fun times spent while caring for my niece. She was not in school full time yet. We might be riding somewhere and in conversation, fun story lines would somehow develop. We would hurriedly text these to her mommy to share and eventually, I would jot them in my journal for later development. And, not working full time, I could not afford what it takes to put the ideas in print. So, this made such final production an even greater accomplishment because of all the time and waiting and efforts to get it accomplished. 
Q: How did these stories and characters come to your mind?

I, of course, plan other writing ventures and am learning more about myself based on the process. I know that I enjoy upbeat, silly ideas. Certainly, stories that embrace life realities, I appreciate and can enjoy myself, but the innocent joys of children's young developing minds capture me more for the most part. Also, when I was blessed to find my illustrator, by then I knew I needed to support representation of the characters so my young Black niece is the primary feature in the story. As an educator, I serve all my learners, but I am taking the time to realize this effort in my own books.
Q: Do you want to give any message for your readers?

I simply hope my readers and their families will go away from my books with warm feelings and happy and new ideas to build on for themselves, that teacher side of me that wants them to extend their learning!