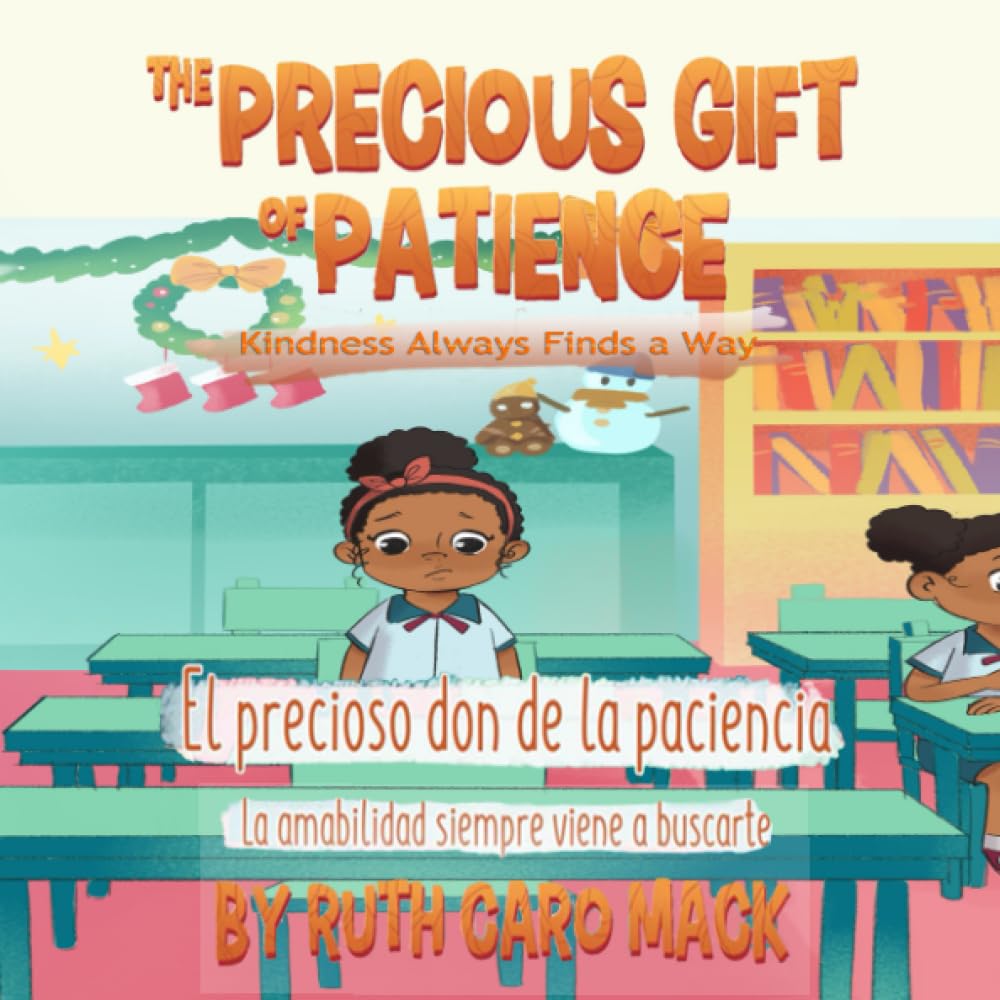 The Precious Gift of Patience: Kindness Always Comes to Find You (Bilingual English-Spanish) by Ruth Caro Mack  
The Precious Gift of Patience is a beautiful book that shows the power of kindness and patience through the story of Willow who gives us a message of spreading smiles and happiness in this world.
Everybody loves Willow. She's a popular kid in school because of her kindness, compassion, and positivity towards others. She is always ready to help her classmates deal with the stress during the school day.
But something happens at school one day that makes her question why anyone would bother to be kind to her.
This incredible story teaches the importance of being kind, and patient and gives a powerful message to children that good deeds often come back to us when we least expect it.
Illustrations are beautiful and feature children from diverse backgrounds who inspire us to be kind and empathetic toward others.This picture book has the power to change the thought process of children and encourage them to make this world a beautiful place to live for all.
Perfect for 5+
Grab your copy from Amazon.