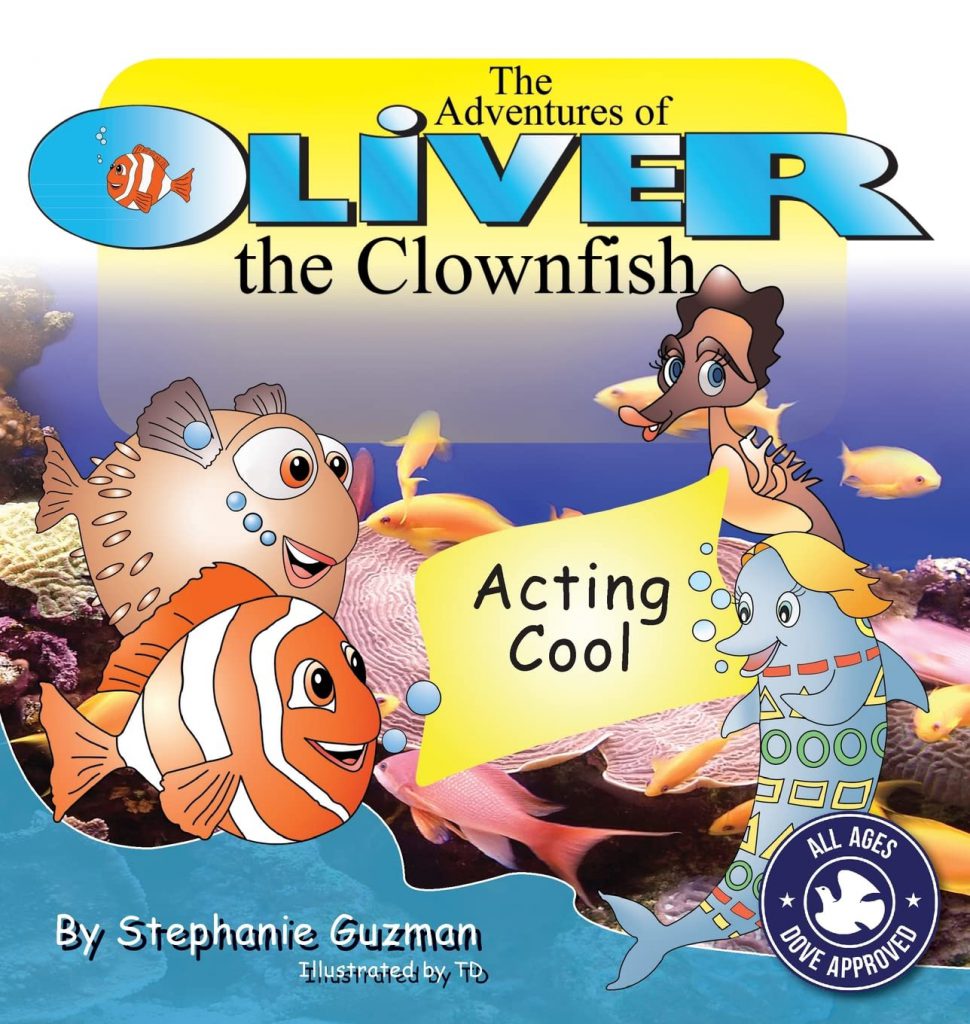 The Adventures of Oliver the Clownfish: Acting Cool by Stephanie Guzman
The Adventures of Oliver the Clownfish is a wonderful book that explores themes of bullying, peer pressure, and friendship and emphasizes the importance of diversity, kindness, and belonging.
Oliver wants to look cool in front of his friends. He isn't sure if he should be friends with Dolly, a dolphin who looks different. Oliver learns the true meaning of friendship and the relative unimportance of physical appearance in choosing valued friends.
Join Oliver on his journey to discover a new friendship with Dolly the Dolphin and learn that being different is good and makes us all unique, and most importantly, be yourself and don't treat others badly because of peers.
This story teaches children to be kind, to accept each other, and their differences, and tells them that we should never judge someone just because of how they look.
Perfect for 4+
Grab your copy from Amazon.