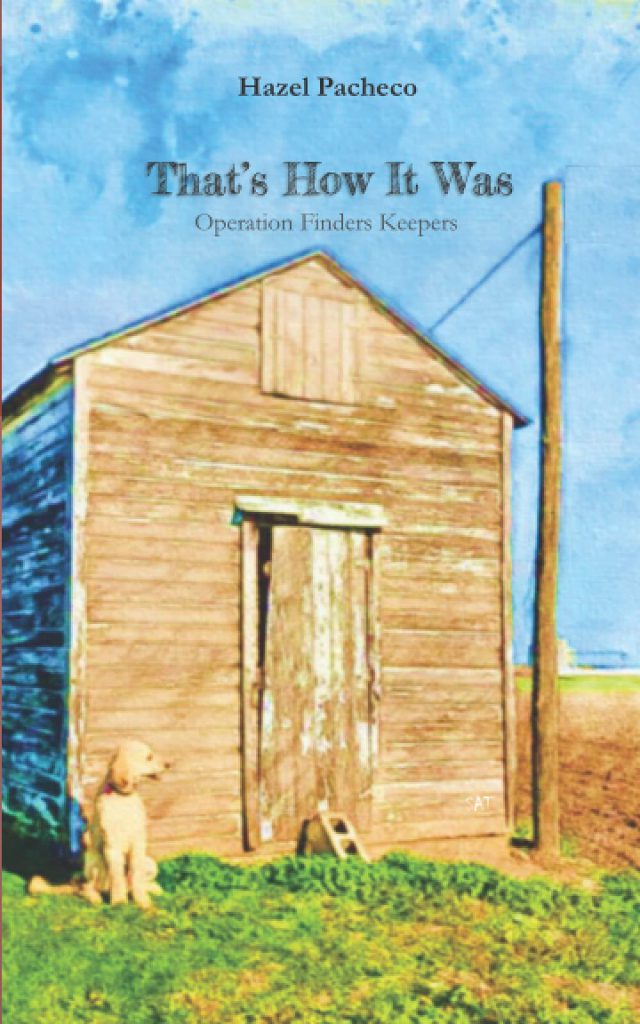 That's How It Was: Letters to My Future Family by Hazel Pacheco
Have you imagined your daddy as a little boy? Have you ever wondered what your daddy was as a little boy? Was he well-behaved or a mischievous prankster? Did he stay indoors, or what did he want to become?
It begins as an assignment for school and ends up as a hidden treasure for the future family.
Join Sarah and Melissa on a family trip to Grandma's house where they discover a trunk filled with family treasure. The trunk is packed with old pictures, albums, and a "Me Book" complete with letters written by their daddy to his future family. 
The letters are not fantasy or fancy letters, but these are about his day-to-day life adventures at the farm with animals and about his many unusual career choices.
Sarah and Melissa read about their daddy's life on the farm. In doing so, they get to know the boy who became their father and come to understand how growing up in rural America helped shape him.
And to be honest, reading words written by a ten-year-old boy–especially in those old letters is a fun and emotional experience for me as it has love, warmth, and childhood innocence.
Perfect for 8+
Grab your copy from Amazon.