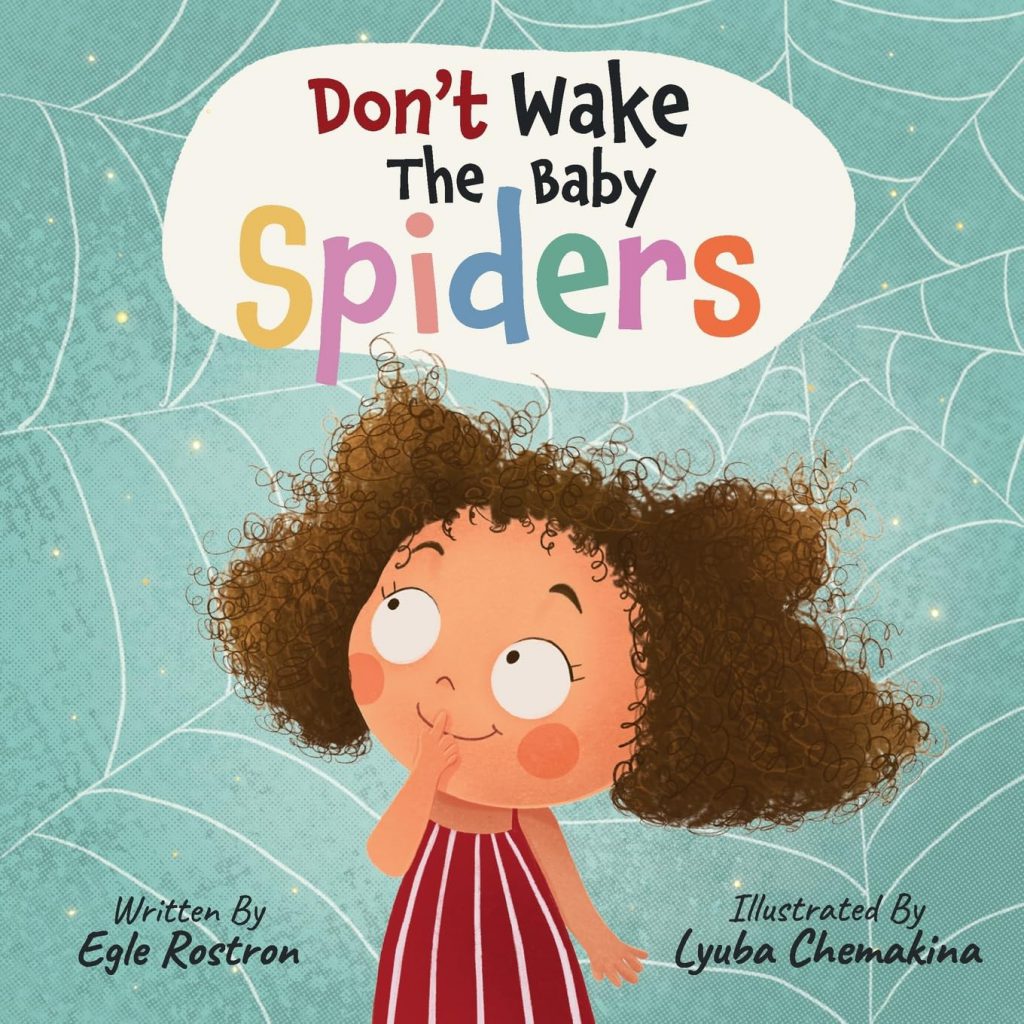 Don't Wake the Baby Spiders by Egle Rostron
Are you scared of spiders?
What about cute little baby spiders asleep in their cosy spider web beds?
Don't Wake the Baby Spiders is a charming picture book that brings spiders to life in this fun rhyming story and tells children about their unique personality traits.
A little girl goes on multiple adventures and interacts with different stages of spiders in different seasons, and with the help of her father, she overcomes her fear of these cute little insects. The fear is replaced by inquisitiveness, and by Christmas, it is her daddy himself who is a little bit scared, which makes the little girl laugh.
After reading this wonderful story, I guess children won't dislike spiders as much anymore and start seeing them as their cute little friends.
This beautifully illustrated book allows children to have a greater familiarity and liking of spiders and helps them overcome their fear of spiders.
Perfect for 3+
Grab your copy from Amazon.