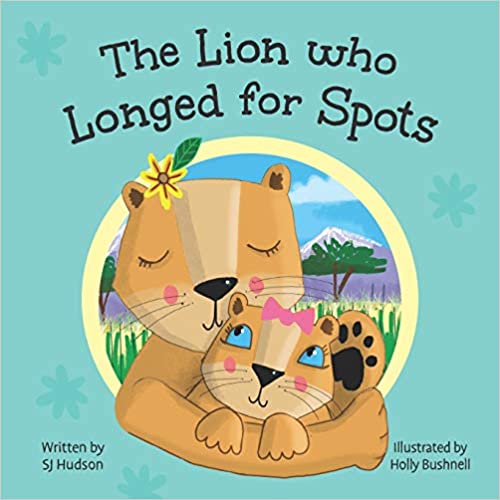 Book Review
The Lion Who Longed for Spots By SJ Hudson
Illustrated By Holly Bushnell
This is such a cute and sweet story of an adorable cub with great learning for children.
Lottie is a cute lion cub, but she has doubts about her appearance. She longed for spots like her friend jaguar.
She confides in her mum about the way she is feeling. Together they venture into the African plain on a journey to improve the way Lottie feels about herself.  
I loved the conversation between Lottie and her mom that teaches children about self-belief and acceptance.
Beautiful illustrations will give you a feeling like you're on a jungle tour, and I'm sure children will love this book and understand the concept of uniqueness. Rhyming and rhythmic text makes it a fun and enjoyable read for children.  

Perfect for  0 to 7 years
This book is available on Amazon.