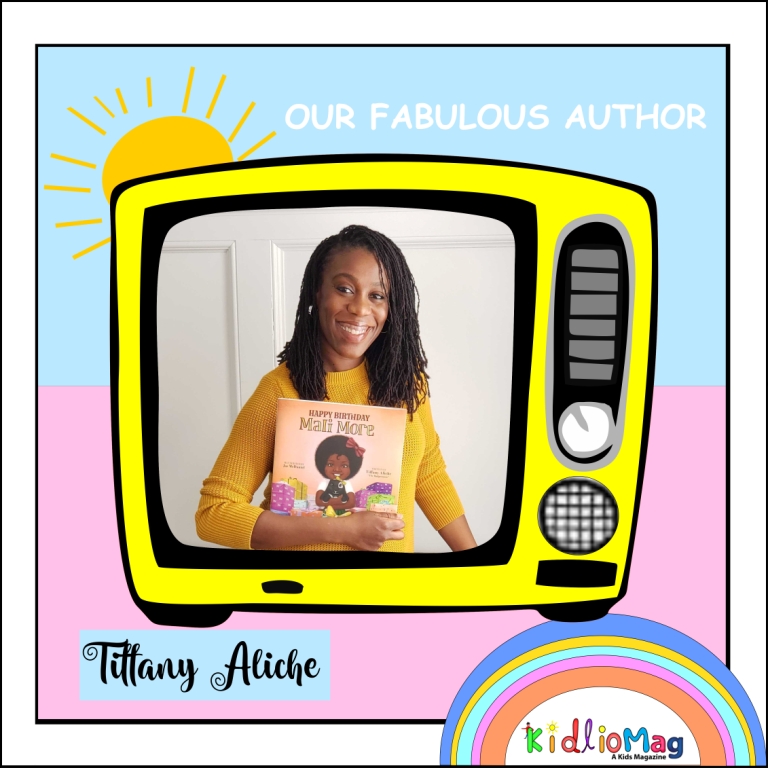 Q: First tell us something about yourself?
Tiffany "The Budgetnista" Aliche (@thebudgetnista) is one of America's favorite personal financial educators. She's a former preschool teacher of ten years and has her master's degree in education. She is passionate about providing children with access to the tools and resources they need to make kind choices, grow, and learn. Tiffany even got a law passed! "The Budgetnista Law" made financial education mandatory for middle school students in her home state of New Jersey.
Q: How and when your journey started as a writer?
It started when I was teaching pre-school. Whenever I wanted to teach a specific subject to my students and couldn't find it, I would write them myself.
Q: When did you write your first story? Is it published or not?
I wrote and published Happy Birthday Mali More in March 2020.
Q: Tell us something more about your books?
It's Mali's sixth birthday and she's excited! As more and more guests arrive, so do more and more gifts. But when her presents start to push her guests out of the house, Mali has to learn an important lesson about the things that matter most. Will she choose more presents or more family and friends? Read this delightful, beautiful book and find out!
The book doesn't end when the story's over! Adults, keep reading for interactive activities to extend the lesson.
Q: Why do you choose kids as your reader ? Is there any specific reason?
I believe that through children the world can be transformed into a better place. As a former preschool teacher, I've seen how important literacy and quality books are for children.
As a financial educator, I know how important learning how to manage your money is for the rest of your life.
Early financial education allows children to develop a healthy relationship with money, which leads to becoming a financially responsible adult.
Happy Birthday Mali More is a beautifully illustrated book and is the first in its series. Through its main character, Mali, it teaches children pre-financial education lessons like math, counting, numbers, matching, rhyming, less vs. more, giving, sharing, service and community.
Q: How did these stories and characters come to your mind?
I was inspired during my time as a teacher. The children would often ask me to buy them things. I wanted them to understand where those things came from and what was truly important; family and friends vs. stuff.
Q: Do you want to give any message for your readers?
Yes, the last lines in the book, Happy Birthday Mali More:
Having more stuff is not always the best.
Sometimes more stuff really means you have less.
Giving can mean more, and so can sharing.
What will you do to show that you're caring?