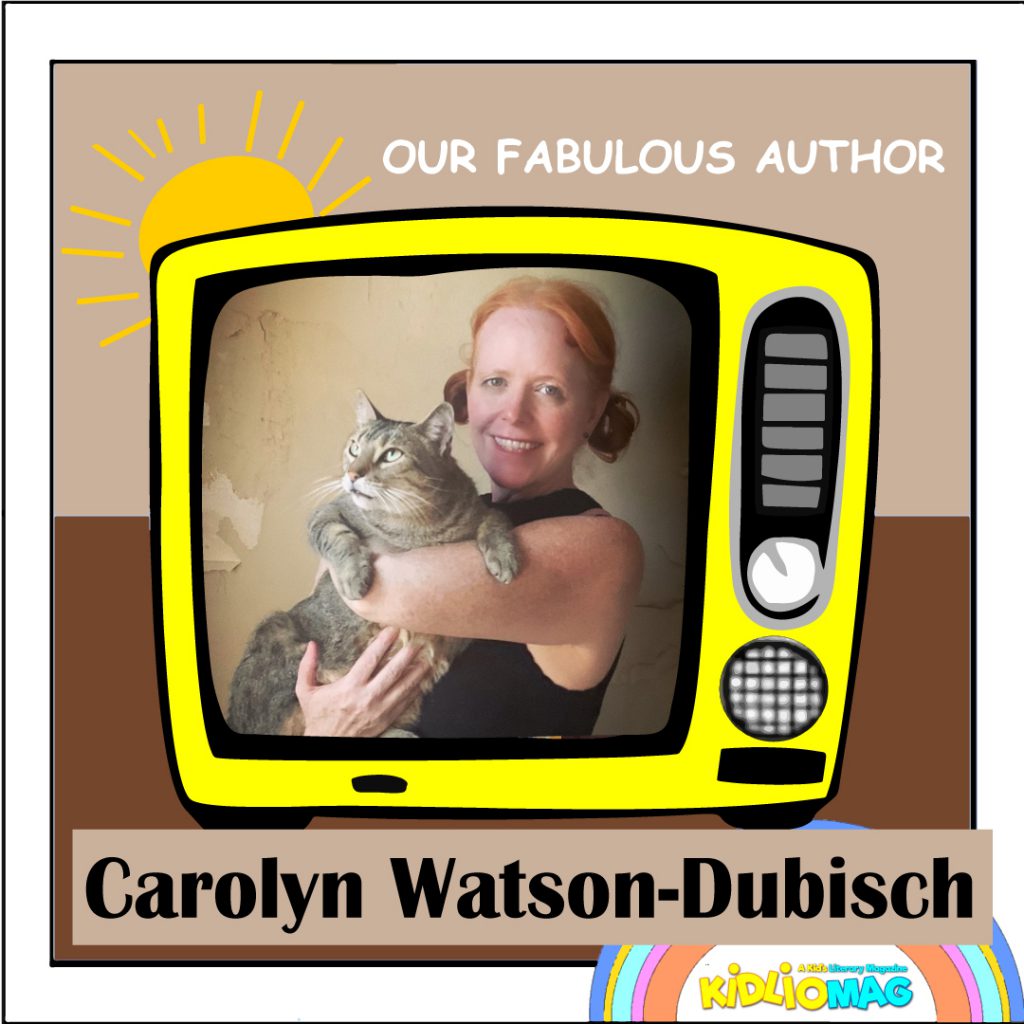 Q: First tell us something about yourself. 
I'm a New Yorker that has been transplanted to Mazatlán, Mexico. I live here, on the Pacific Coast, with my husband, Mike Dubisch, who is also an artist and a writer and my youngest daughter, Naomi, who is a student and assists me in my mask making studio. I sculpt masks and sell them in a store online for TV, movies, photo shoots and for regular people who want a mask for an event.
We moved to Mexico about six months before the COVIS19 pandemic and have since adopted several Mexican street cats. We have also fostered kittens during lockdown and managed to adopt out the stray cats that we were feeding in our garage. It was because of our efforts with animal rescue here that I decided to write my most recent book "The Lighthouse Cats of Mazatlán".
This is the second book I have written about our new city. My first book was called "As the Sun Rises, Morning in Mazatlán", released in 2021. Both of these books are available in English and Spanish.
Q: How and when did your journey start as a writer? 
I started writing creatively in high school as a teenager. One of my teachers suggested I try to get published, but at that time I wanted to be an artist and had already won a scholarship to The School of Visual Arts in New York City.
I did wind up doing a lot of writing in college partly because I decided to focus my studies on illustrating for the children's market. I also met my husband, Mike at school and he encouraged me to write as well as draw. His focus is more on comic books and in just a couple of weeks a comic book we collaborated on will be out. It's for the YA audience and is called "Deluge". The first book in our series "The People That Melt in The Rain".
Q: When did you write your first story? Is it published or not? 
The earliest writing I did was in high school long ago. No, it's not published, in fact I think I don't even have copies of that anymore. I really did enjoy my creative writing class, though and it inspired me to keep writing as I pursued other creative endeavors.
My first children's book was published by Pentland Press in 2001. It was called "Andy and the Flying Toaster Tangerine" and it was released just after my second daughter, Phoebe was born. I brought her to book signing events all over upstate New York, because she was a newborn and I was nursing her so I couldn't leave her home.
I still have new titles coming out that are from the "Andy's Adventures" series. In fact just this year I published an "Andy's Adventures" activity book . It's my first ever activity book and it was much harder to design a book like that than I thought it would be!
Q: Tell us something more about your books? 
I have written and illustrated something like 17 children's books and almost as many comic books for kids. It's definitely a passion of mine. I love telling stories and I love illustrating them.
I have three children's book series," Tales of Mazatlán" which is a series of stories set in this city, "Andy's Adventures", which are story books told in rhyme about a boy named Andy and his many wild experiences, and "Scary Stories for Kids" which are scary, but not too scary picture books for kids in the 8-10 year old age group.
I also have four comic book series for children. "The Horribles" is the first one I created. I started by launching it as a webcomic series adding pages each week. It's a story of monsters, ghosts, a little witch and "The Creature from Under the Bed". There is still the first issue available on Amazon as well as the complete graphic novel available on Oakiebees.com.
"The People That Melt in The Rain" is the second series I did with my husband, Mike Dubisch. We ran it as a webcomic for years and are finally re-releasing the issues and working on completing the series.
This story is about Laura, a 12 year old girl who moves with her mother to a cursed town in the midwest where the rain burns her skin and nothing is as it seems.
My third comic book series is called "the Dragon in The Closet". It launched as a webcomic during lockdown in 2020 and has been quite popular. I have three issues of the comic published. The compiled graphic novel came out early this year and the next issue will be out shortly. It's also performed by AnamaZing Story on Youtube in a hilarious series of videos. I'm really pleased that it has so many fans and has even won some awards. The main character in this one is Orin Bean who has a monster problem … They tend to find him and want to eat him. He also has recently discovered a dragon in his Nana's closet downstairs.
My final comic book series is called "After the Robots Died". This one is also an ongoing webcomic on the Tapas.io website. I update this one every other week and have the first two issues out on Amazon.com. It's my only scifi comic and this is the premise: Arriving as embryos and raised by robots, a colony of children on a distant planet struggle to survive when all the robots begin to shut down.
Q: Do you want to leave any message for your readers? 
My greatest hope is that my stories encourage them to try writing their own stories.