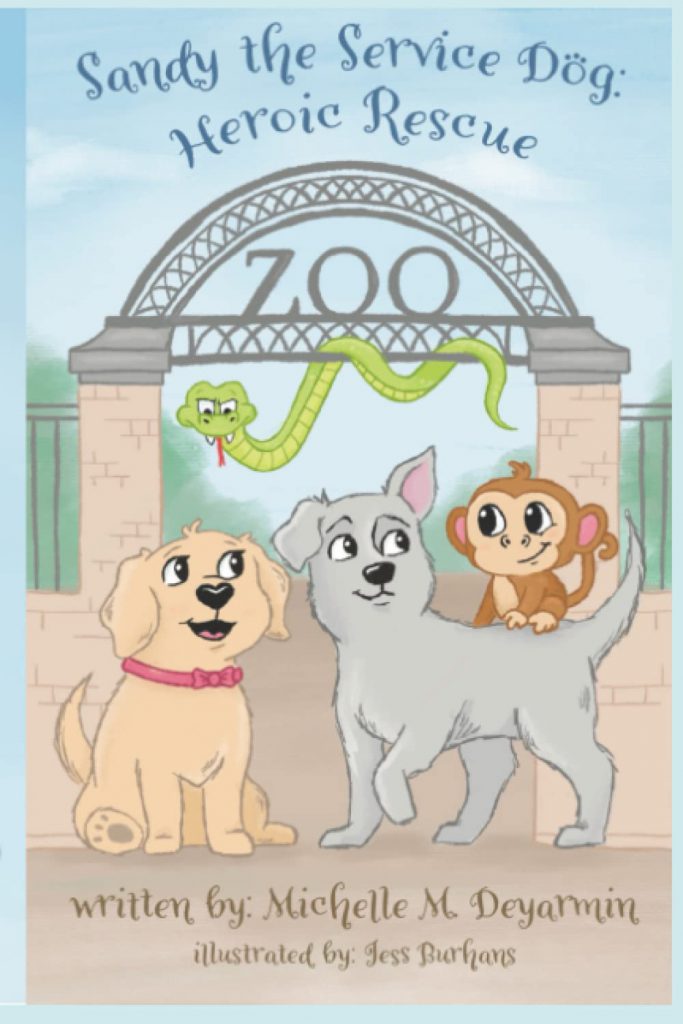 Sandy the Service Dog: Heroic Rescue by Michelle M Deyarmin
Heroic Rescue is the third book in The Adventures of Sandy the Service Dog series that spreads awareness towards bullying, inspires children to help their friends during stressful times, and encourages them to deal with bullies with kindness and empathy.
It's a big day for Shelby! She is worried about her stage performance at the Zoo Day talent show. While on a zoo walk, Sandy and Max came across a lost baby monkey who needed help.
Read to know how Sandy and Max find baby Monkey's family in time with the help of some nice and a few not so nice animals and get back to the talent show in time to see Shelby perform.
This beautiful story of kindness and friendship helps children deal with different kinds of anxieties and help them to perform better during the day.
Perfect for 5+
Grab your copy from Amazon.