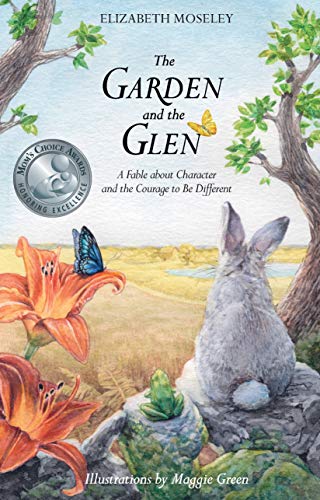 Book Review
The Garden and the Glen: A Fable about Character and the Courage to Be Different By Elizabeth Moseley
The Garden and the Glen is a touching tale that reminds us of the importance of accepting each other, celebrating our differences, gives us the courage to stand up against bullies and stand up for others. I want to admire the author who wants to convey an important message through her book.
This story is about a tiny blue butterfly who is chased out of a yellow garden because she does not belong there. She flew to the nearby glen and met so many amazing friends who all had similar experiences. The glen provides safety, friendship, and acceptance. But the blue butterfly wants to help the queen of the yellow kingdom who needs a magic potion to restore her powers, and there is a bossy butterfly that wants to take over her kingdom and wants to become the king.
The book cover is also beautiful and enough to grab the attention of readers. The watercolor illustrations in this book are amazing and give us a warm and cozy feel.
This book takes you into the world of beautiful flowers and colorful animals that teach children to keep courage and faith in themselves and highlights the importance of friendship and teamwork.
Perfect for 5+
Pages: 100
This book is available on Amazon.