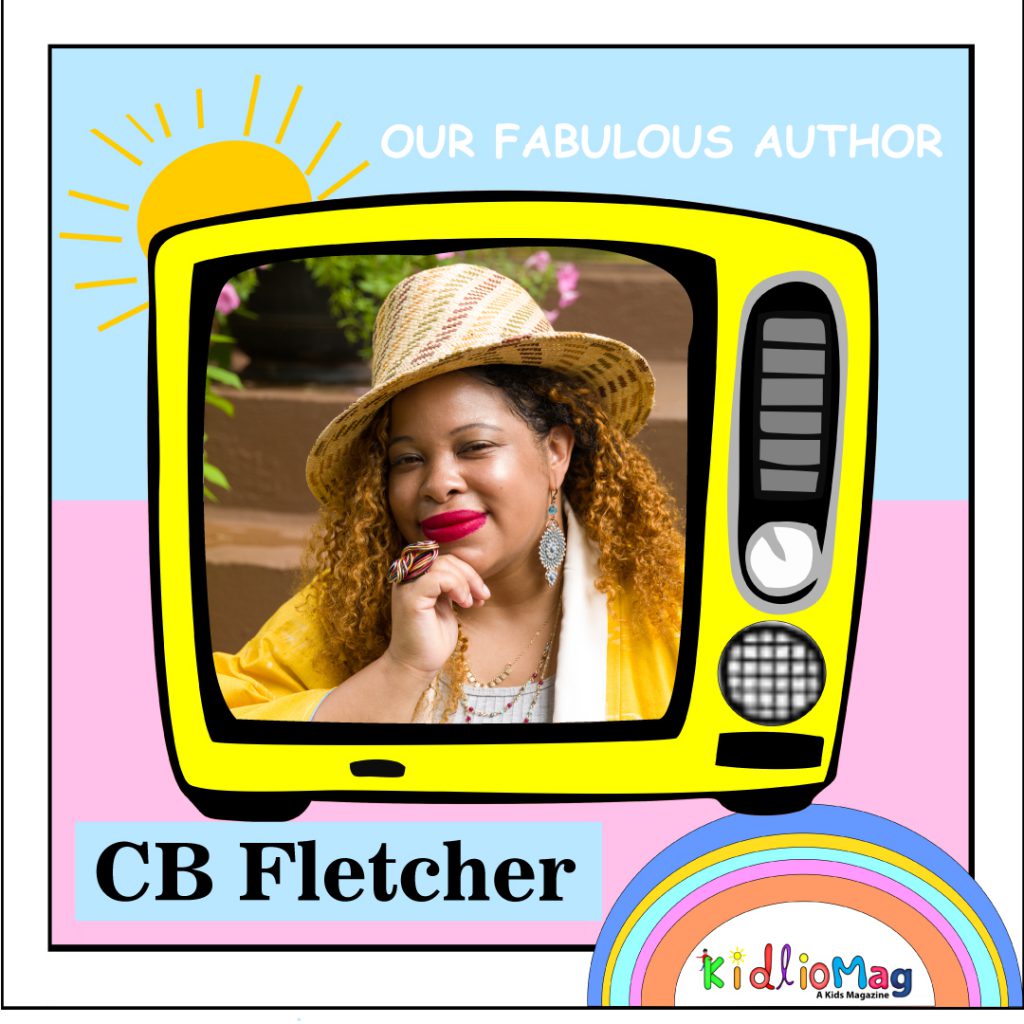 Q:  First tell us something about yourself?
Professionally I am an author, multi-medium artist, and I run a business that builds out ideas. But underneath all of that, I am a dancing, goofy, movie-loving, foodie that loves the beach, festivals, amusement parks, great restaurants, and traveling.
Q: How and when did your journey start as a writer?
I was five years old. To keep me busy while she worked my mom would fold some paper, staple it, and give it to me to draw on. Well, I started making stories with adorably awful drawings and equally bad handwriting in them. No matter what grade level I was always creating some story for class or for my own entertainment. I definitely got in trouble a few times passing stories and poems to my classmates to see if they liked it. (LOL). So, when I graduated college I became a blogger, journalist, managing editor…and executive assistant simultaneously. In my downtime, I'd write stories that would entertain me (one being this book). Being able to switch gears and become all I needed to be in all of my jobs helped me to create in-depth character development suited for many levels of readers and I honed my art in creating multi-layered themes.
Q: When did you write your first story? Is it published or not?
Somewhere in that five-year-old stage. Outside of that I did have a poem published when I was teenager…however while the book was tangible I found out it was a scam.
Q: Tell us something more about your books?
It is not until you believe in great possibilities that the survivor in you dies, and the thriver awakens. This story is about awakening a contagious thriving mentality. The journey takes place in a red ant colony where princess Clarice discovers watermelon for the first time and uses it as a driving force to save her colony from starvation. Along the way she must fight against some enemies, traditions, but most of all her doubts. This is for kids that want to take up the challenge of discovering their strengths and following a vision for their lives and others.
Q: Why do you choose kids as your reader ? is there any specific reason?
(LOL!) Well, I didn't. This story was a gift for my mother who requested I write her a story about watermelon. But then I saw how it could really empower youth so I decided to build the story around that goal of empowering kids to build a thriving mentality.
Q: How did these stories and characters come to your mind?
At first, it was a pretty linear story…at least to me. Then as I would peek at it over the years, I was adding layer after layer to truly bring the story to life. I thought about how our youth should view love in relationships whether platonic, familial or otherwise. And so the additional characters emerged fulfilling a wider range of goals for the story.
Q: Do you want to leave any message for your readers?
I hope you enjoy your adventure on your way to a thriving life.