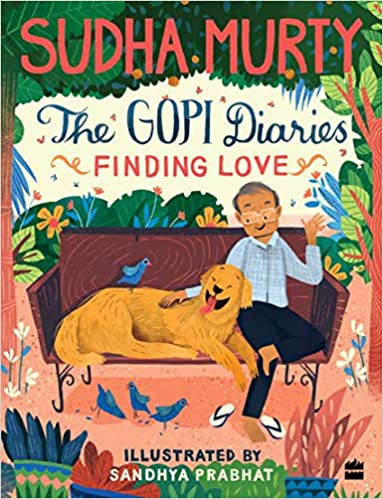 BOOK REVIEW
The Gopi Diaries: Finding Love By Sudha Murty
This is the second book in the Gopi Diaries series. Finding Love is a children's story of an adorable and friendly dog Gopi who lives in Bangalore with Ajji and her family.
Gopi is now one year old and becomes stronger, bigger, and more confident. Now it's difficult for Ajji( his mother) to handle him during their evening walk. After all, he is much stronger than before, pulls his leash, and always wanted to explore his surroundings.
Join Gopi on their adventurous journey to face new situations, new challenges, and he even visited Ajji's office and won the hearts of many people with his endless energy and spirit.
Gopi Diaries is a beautifully narrated story and written from the perspective of Gopi. I want to admire the author for writing such a wonderful book for our furry friends. Whether you have a dog as a pet or not, but real and playful pictures of Gopi make you fall in love with him.
Sudha Murty is an award-winning author of more than 30 bestselling books and chairperson of the Infosys Foundation.
Perfect for 5+
This book is available on Amazon.