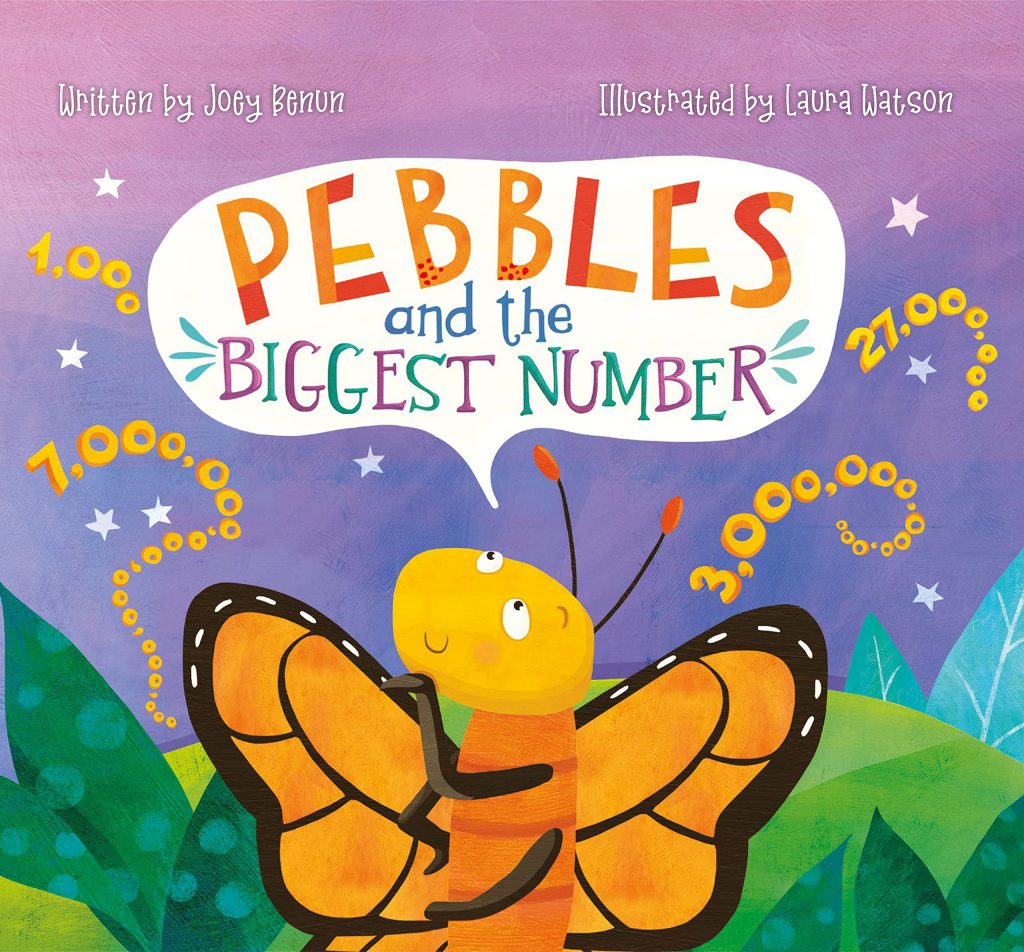 Pebbles and the Biggest Number by Joey Benun
How many zeroes are there in a million, billion, trillion, and Quadrillion? Do you know what comes after Quadrillion?
Pebbles and the Biggest Number is an incredible way of introducing children to the wonderful world of numbers, science, animals, and about the earth.
This book follows a curious butterfly named Pebbles who is on a mission to discover numbers greater than hundred and thousands. Follow Pebbles' adventurous journey from the desert to landscape, oceans to discovering more about space and meeting some amazing animal friends on the way.  This beautifully illustrated book is full of interesting facts, and each page consists of Did You Know? Trivia, Number Notes, Science Spots, and a lot more. 
Pebbles and the Biggest Number is a fun learning adventure that will surely fuel a child's growing mind and curiosity.
Perfect for 5+
Grab your copy from Amazon.