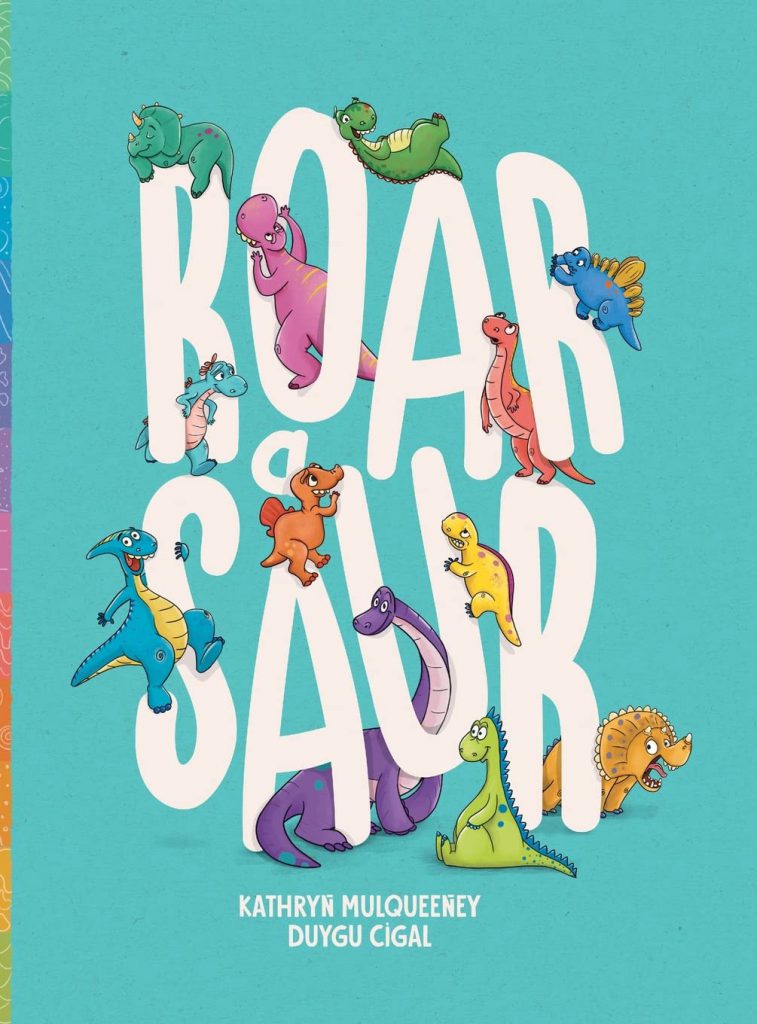 Roar A Saur by Kathryn Mulqueeney
The cute and colorful Dinosaurs of different sizes and rhyming roars will make this book an interactive read-aloud picture book for young dinos fans.
Join an interactive and engaging Dinosaur Class, where little dinosaurs practice all the roars, make all the noise, and have all the fun!
Roar A Saur is a fun read-aloud story for kids that takes them into the world of cute little Dinosaurs. With simple text and exciting Roar sounds, this book is worth reading with the little ones and gives them the proper amount of confidence and courage to discover their voice while having all the fun.
Perfect for 1+
Grab your copy from Amazon.