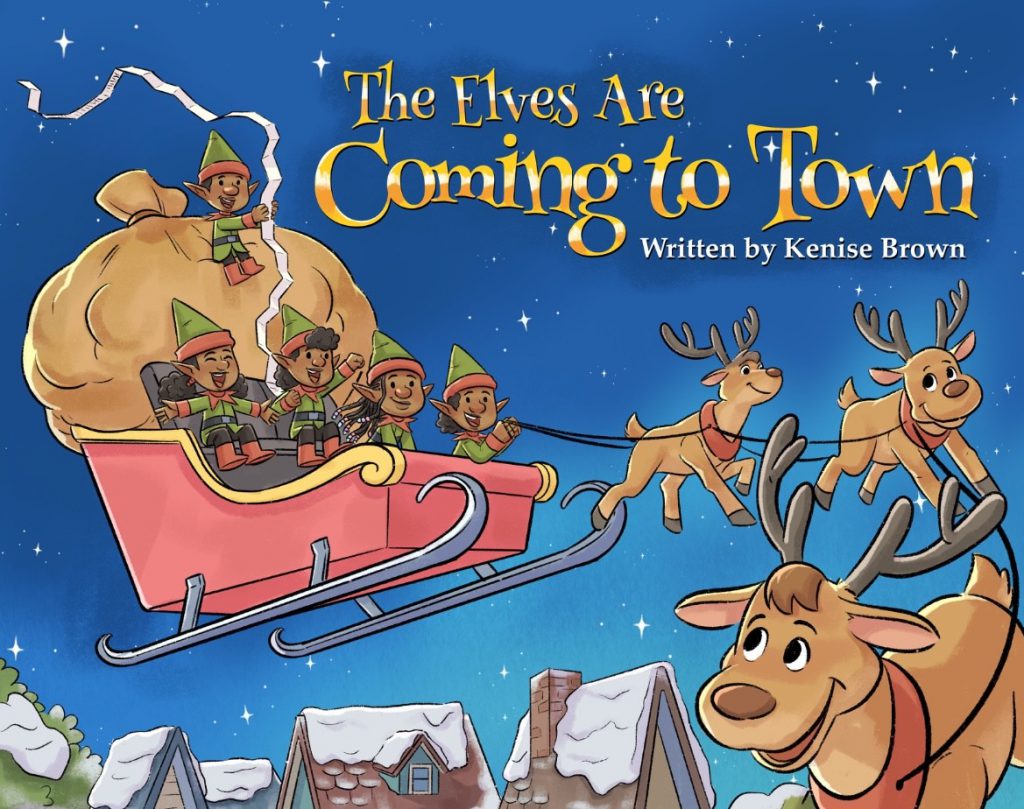 The Elves Are Coming to Town by Kenise Brown
Let this Christmas become more enjoyable for children with this new book. The Elves Are Coming to Town is an enchanting picture book about the warmth and wonder of Christmas and helps children discover the magical world of Santa Claus and elves.
It's Christmas Eve, and Santa is not feeling well. Now it's nearly impossible to deliver all the children's presents on time before Christmas morning. It's now up to the Elves to save Christmas and make this holiday merry and bright for every child.
Join the elves as they take over Christmas and decide to deliver all the Christmas presents on time with the help of the reindeers.
This astonishing book is a great Christmas gift for children that rekindles the magic of Christmas through beautiful illustrations.
Perfect for 3+
Purchase link: Payhip.com/AuthorKeniseBrown