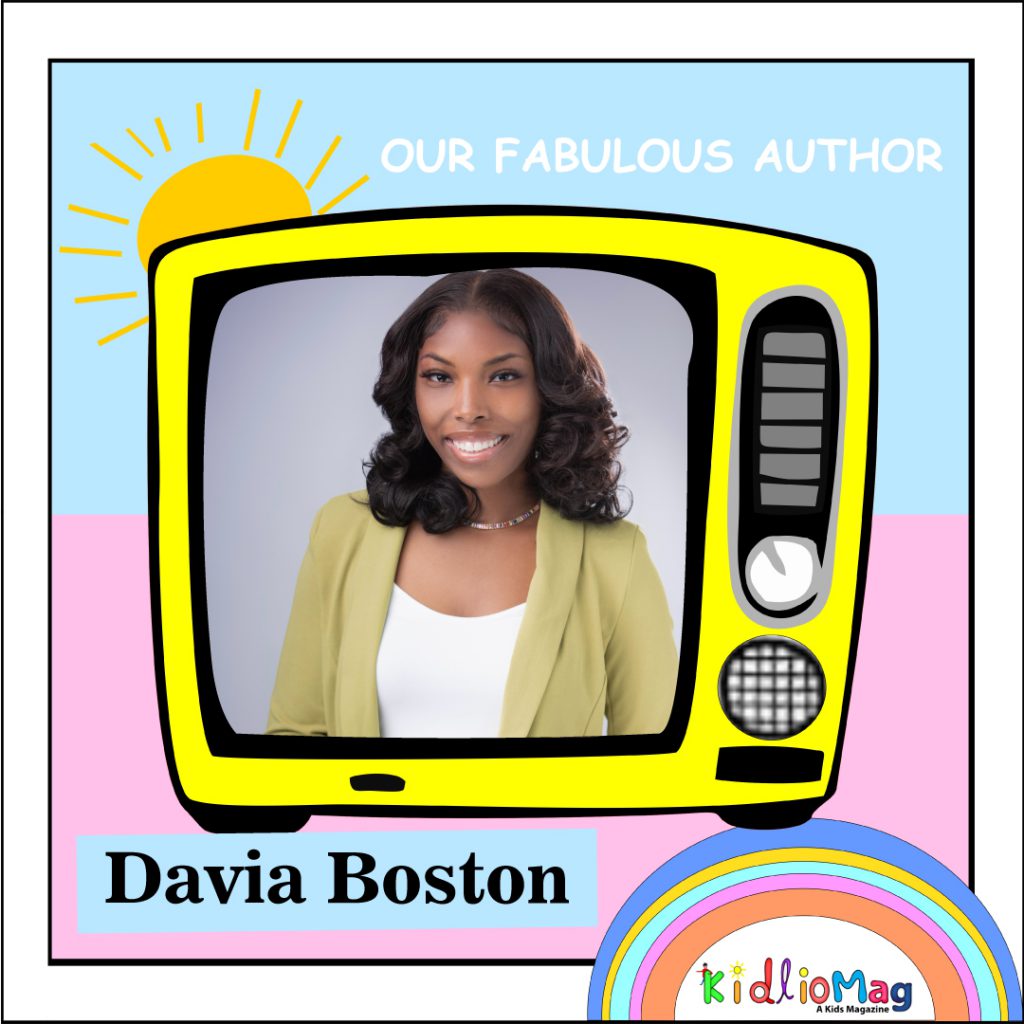 Q: First tell us something about yourself?

My name is Davia Boston, and I am 23 years old. I am from Atlanta Georgia and graduated from Savannah College of Art and Design a year ago. I love working and spending time with the youth and working through my Non-Profit Organization, Joy's Foundation, which instills in the hearts of those that are less fortunate. 
Q: How and when did your journey start as a creator?
Well, I feel as if I've always been creative, but I dove more into it when I went off to college. That was when I actually started trying different things, learning myself, and utilizing my giftings and talents such as acting, modeling, and writing. 
Q: Your first book is a coloring book, will you ever try writing a story?

Well, my book is not only just a coloring book, it is a book of different activities which includes affirmations, puzzles, and biblical stories. And of course writing stories is something that interests me. I love storytelling and creating work that is meaningful and purposeful. I think it is important for people to story tell because you never know who it could impact.
Q: Tell us something more about your book?

My book is an activity book that was designed to help young children discover their God-given Joy and to encourage them to feed their spirits with positive affirmations. My hope is that the youth will be able to dive into their self-expression and grow into who God created them to be. It was meant to be something fun for the youth! I want this book to not only impact but also be something meaningful. 
Q: Why did you choose kids as your reader? Is there any specific reason?

I  chose kids as my readers because it is important for children to have someone to guide them in the right direction. They are the future and bring a special light into the world. My readers will be our future leaders so it is important to me that they know anything they want to achieve is possible! No matter what the odds are, they can prevail as long as they believe in themselves.
Q: Why are the stories and passages feature the ones you included?

My spirit led me to put them in the book. They were stories and passages I read as a kid, so I wanted to pass them on to the next generation.
Q: Do you want to leave any messages for your readers?

The message I have for my readers are, NEVER let someone tell you, that your dreams aren't attainable. You can do whatever you put your mind to! Always make the right choices and decisions, and learn from your mistakes. And most importantly, be yourself always. You are uniquely wired, and there is no one like you.