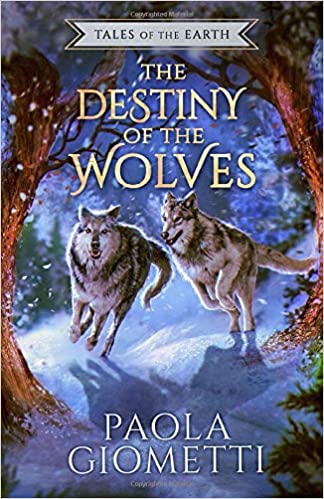 Book Review
The Destiny of the Wolves by Paola Giometti
This book is an exciting and thrilling adventure for middle-grade readers that takes them to the fantasy land of wolves, dogs, and bears.
This story follows a young boy who's fascinated by the stories of wolves that his great grandfather used to tell him. He promised to take him on a trip to the mountains when he turned sixteen as this is their family tradition. On his sixteen birthday, his great grandfather said, it's time to pass my great grandfather's legends on to you. He told him a story of their ancestor, Kushi, the leader of a pack of wolves. Kushi was chosen by her forefathers to save the destiny of the wolves because the Men wanted to tame wolves to make them their slaves, and they have fire that made them irresistible. The Wolves don't have enough courage to face men, so Kushi and her friends set off on a dangerous journey through frozen mountains in search of a great big Bear, who had already faced Man and survived, so he may help them fight with Man. Follow Kushi and her friends on their deadly journey, where they learn that the destiny of the wolves is related to the Man in some way. 
This book is a captivating story with easy language and enthralling narration that keeps the readers hooked till the end. This beautiful book cover is enough to grab the attention of readers, and a bit of magic with fantasy makes this book an engaging read for younger kids. It teaches children that every animal, small or big, wild or domestic, needs care and understands the language of love.
Perfect for 8+
Grab your copy from Amazon.