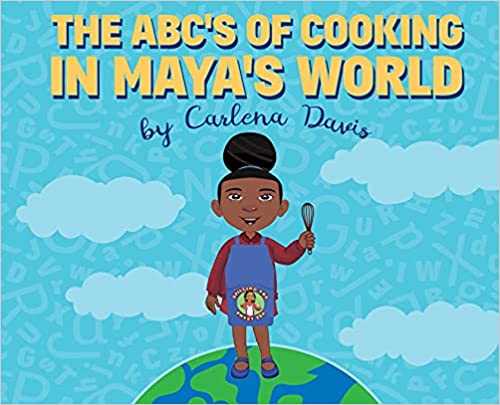 Book Review
The ABC's of Cooking in Maya's World by Carlena Davis
The ABC's of Cooking in Maya's World is a fun-filled foodie adventure that happens in the kitchen and teaches children about the basics of cooking.
This story follows Maya, a cute little girl whose mom is a food blogger. Maya loves to help her mom cook and bake, and she wants to be like her mom in the future.
In this book, Maya teaches us the basic ABCs of cooking like A for Apron, B for Baking, C for Cutting, and some details like how to wear an apron, how to use kitchen equipment, how to grill your food, and a lot more.
Join Maya and her cooking adventure in the kitchen, who inspires children to follow their passion. This picture book is perfect for our aspiring chefs at home and encourages them to cook their magical recipes in the kitchen.
Perfect for 3+
The ABC's of Cooking in Maya's World was written by a food blogger who wanted to not only write a children's book but also create a brand to empower kids in the kitchen and inspire them to become foodies in the future! The children's book, coloring/activity book and merch can be found on the Maya's World website at www.Welcome2MayasWorld.com