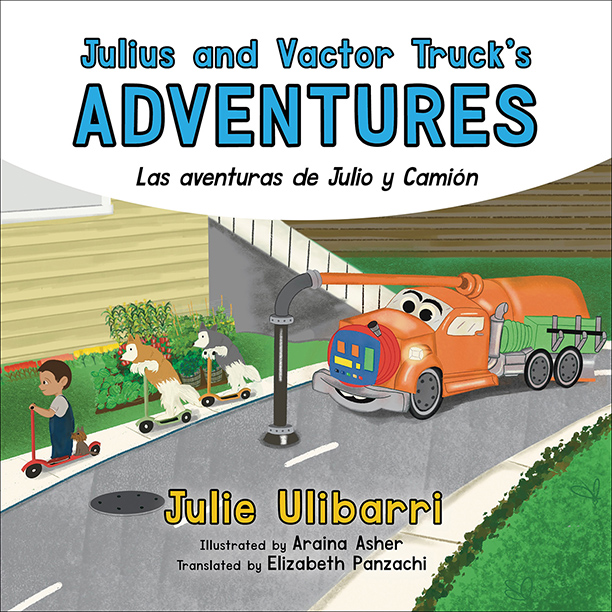 Julius and Vactor Truck's Adventures: Las aventuras de Julio y Camión by Julie Ulibarri
Julius and Vactor Truck's Adventures is a thought-provoking children's book that spreads awareness about the wastewater treatment system and how to save our oceans and rivers from plastic and trash.
Julius and his friends love to have adventures together. On a rainy day, they ride their scooters to the skate park and meet the Vector truck, which is designed to help clean storm drains and remove sludge/slurry from underground manholes.
Join Julius and his friends to learn more about the important jobs these trucks do every day and keep the water moving underground to keep the city clean.
It is amazing how the authors choose diverse subjects for their books, and they want to inspire and encourage children to do something good for society. It is important to teach young children that they can make this world a beautiful place for all.
Perfect for 2+.
Grab your copy from Amazon.