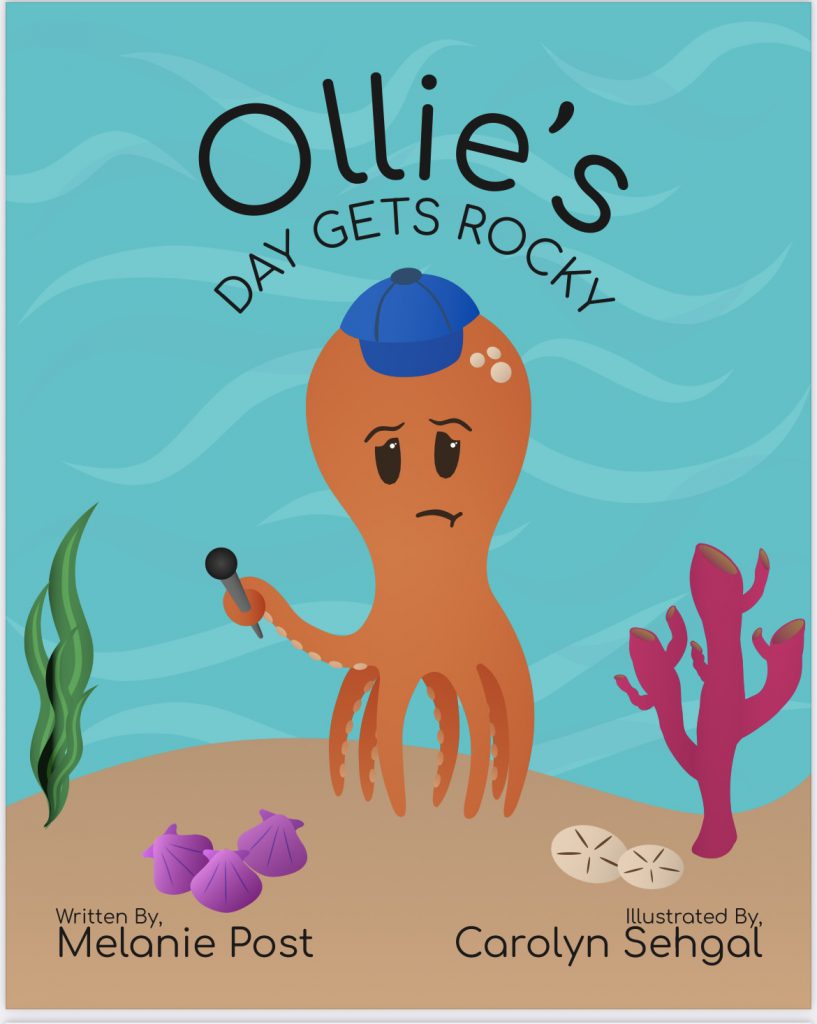 Ollie's Day Gets Rocky by Melanie Post
Ollie's Day Gets Rocky is a beautiful book that gives a strong message to children that believe in your dreams, never doubt your ability to achieve anything, and overcome anything.
Ollie is a cute little Octopus who loves to sing. Ollie and his rock band Ocean Rocks are excited about the talent show. They practiced day and night for this, but the day before the show, his friends got sick, and now Ollie is all alone to perform before the judges. He feels sad, but he doesn't want to waste the chance to win, so it's good to read how Ollie saves the day with the support of his friends and family.
Illustrations are vibrant and colorful pages filled with sea creatures, making this book a fun adventure journey for kids.
This beautiful book encourages children to overcome obstacles, never give up on dreams, and celebrate their achievements with pride.
Perfect for 2+
Grab your copy from Amazon.