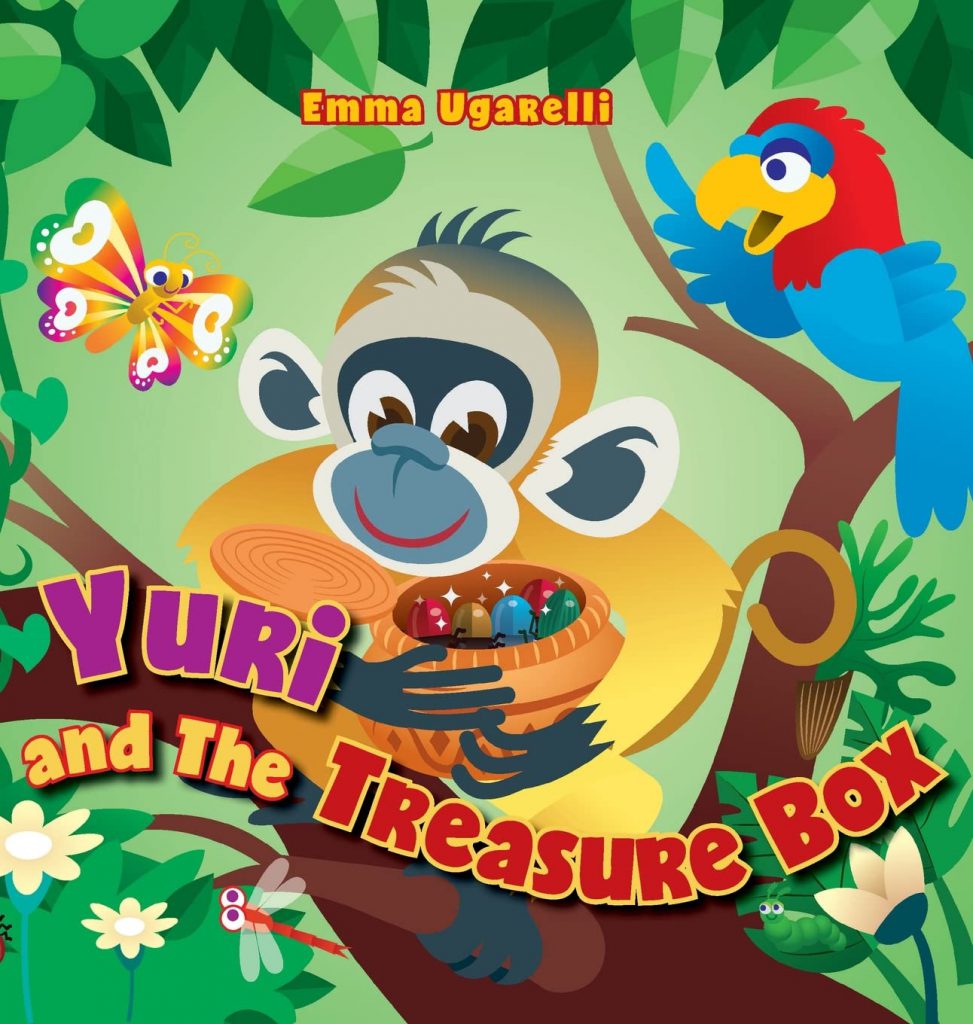 Yuri and the Treasure Box by Emma Ugarelli
This story follows a curious monkey Yuri, who finds a strange box while walking along the Amazon River. He picks it up but doesn't know what to do with it. He tried to wear it as a hat and use it as a seat and drum, but then he realized it was a storage box. Yuri started searching for something special to put in his treasure box.
Read to know what Yuri picked up to put in his treasure box, and during his search, he learned that we all have to care for the emotions and sentiments of others, either big or small.
Illustrations are vibrant and colorful pages filled with adorable animal characters making this book an incredible learning journey for kids. This cute and sweet story teaches children to be kind and empathetic toward others.
Perfect for 2+
Grab your copy from Amazon.