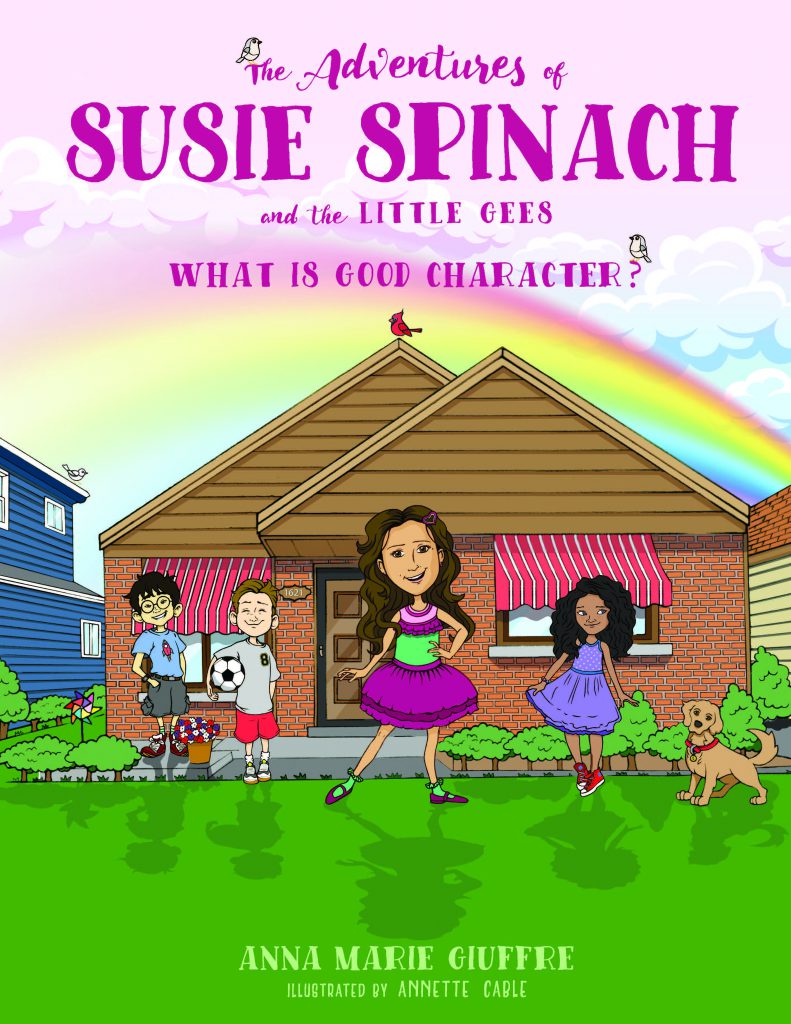 Book Review
The Adventures of Susie Spinach and the Little Gees: What is Good Character? by Anna Marie Giuffre

The Adventures with Susie Spinach gives a strong message of love, diversity, positive behavior, friendship and teaches children to be truthful, no matter if the situation is in favor or not.
Susie is a fun-loving girl who has a big family. One day she found a bracelet in the field while she was playing with her friends. Susie loved it and wanted to keep it, but she found out that it belonged to her friend Samantha. Now she is in the dilemma of what to do, then her nana teaches her the importance of good character. Now you have to read the incredible learning journey of Susie along with her little Gees.
This book teaches children to dream big and encourages them to overcome their negative thoughts and stay truthful in those uncertain times. Illustrations are colorful so that children can understand the story by the pictures themselves. I am sure children will enjoy this heartwarming story that teaches the importance of choosing the right path.

Perfect for 3+
This book is available on Amazon.