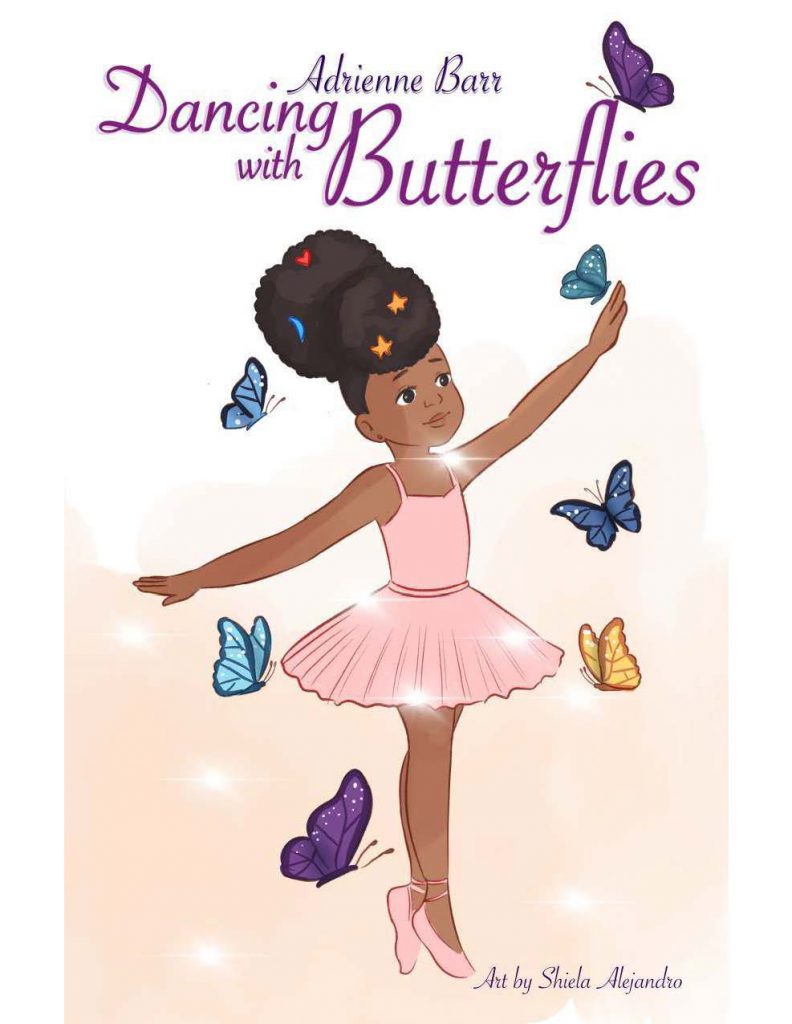 Dancing With Butterflies By Adrienne Barr
Art By Shiela Alejandro
Leah is a beautiful girl who loves to dance. Every day she learns new moves from her teacher and practices at home in front of a big mirror. Leah imagines herself dancing on the big stage in front of the audience, but she also has a fear of facing the audience. Leah feels butterflies in her tummy, but with the help of her mother and simple breathing techniques, she overcomes her fear and is ready to face the audience for her first dance recital.
This book mainly to educate children and parents on the power of meditation and breathing techniques to overcome anxiety.
This book encourages African-American children to recognize that beauty is skin deep, so they have the confidence to dance their way to their dreams!
This book has wonderful and colorful illustrations of little ballerina dancers throughout that every girl would love to read this book. This book is a cute and entertaining read for children.
Grab your copy from Amazon for the special little dancer in your life.

Perfect for 3+