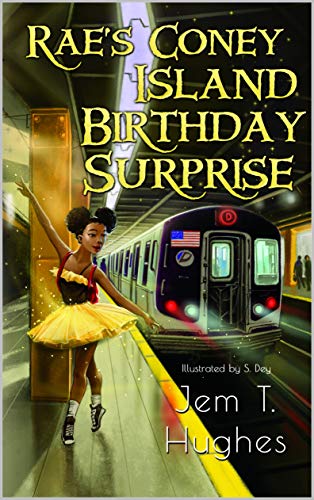 BOOK REVIEW
Rae's Coney Island Birthday Surprise by Jem T. Hughes

Rae's Coney Island Birthday Surprise is a beautiful story of friendship that helps children overcome their fear and anxiety.
This story is about two friends Rae and Dez, Rae is very excited about her best friend's birthday party at coney island, but she is also nervous about the surprise dance performance that she prepared for her birthday party.

They are going to Coney Island Amusement Park to celebrate Dez's birthday by train. During the train journey, they met dancers, musicians, and even a magician, but the train came to a halt due to construction work, and their excitement turned into disappointment. Now Rae tried to cheer up Dez with her dance performance, so this book is a sweet and fun celebration of love and friendship.
This book has colorful illustrations of little ballerina dancers that every girl would love to read. This book is an enjoyable read for children, and I'm sure children will enjoy this heartwarming story of friendship.

Perfect for 5+
This book is available on Amazon.