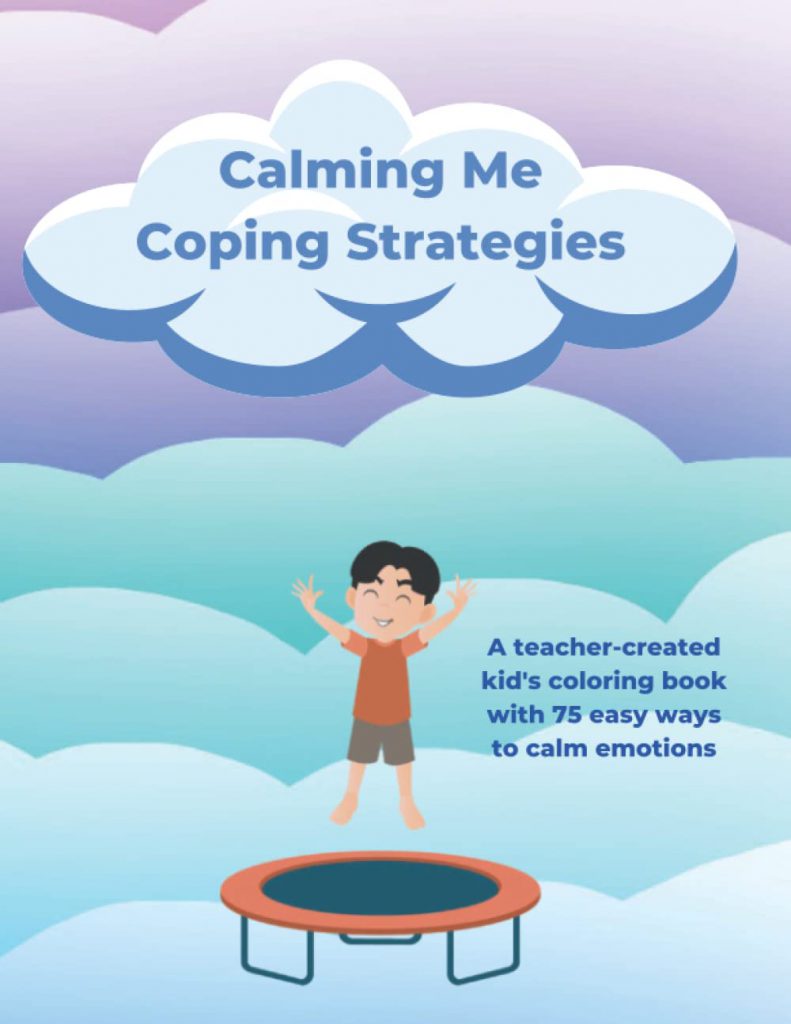 Calming Me Coping Strategies: A coloring book for kids ages 5-11 with 75 easy ways for children to calm down by Trenna Stout
It is natural for kids to be restless, anxious, over-energetic, or a little impulsive sometimes because of pressure to fit in this challenging world.
Calming Me Coping Strategies is a thoughtful coloring book that focuses on helping children understand their big emotions, communicate their feelings in appropriate ways, learn new coping tools, and overcome challenges in a fun-filled way while realizing how important our thinking process is.
This coloring book is an excellent resource for parents and teachers that focuses on how we can help children gain confidence with easy and effective calming and mindfulness strategies and positive affirmations.
Each coloring page has a simple exercise and a large design to color so that children can understand the calming strategies by the pictures themselves and can practice them daily for better emotional and mental health.
This simple and relaxing coloring book helps children during their stressful times and encourages them to stay creative and imaginative.
This 75 page book has so many wonderful activities for ages 5-11, designed by a teacher and mom of an ADHDer, will give children effective and fun coping strategies that they can use anytime to self-regulate themselves.
This book is available on Amazon.