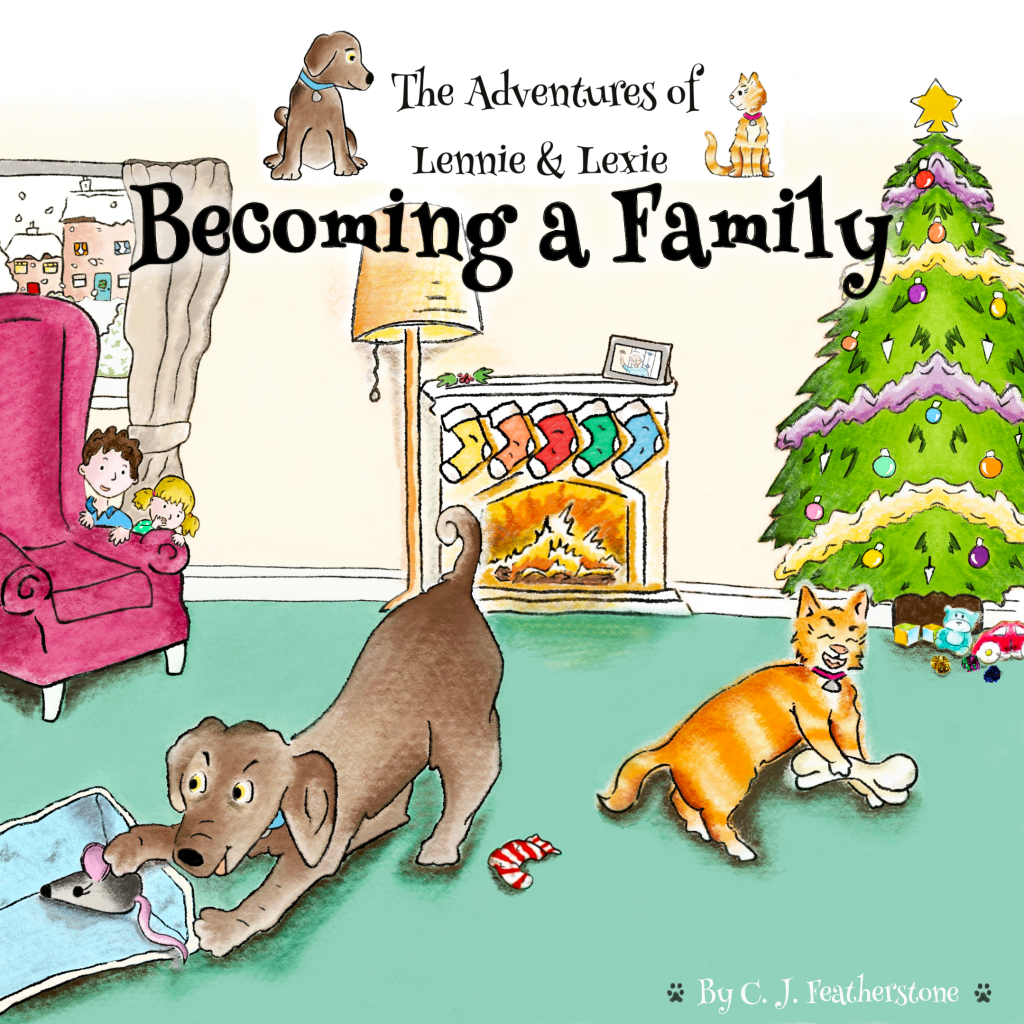 The Adventures of Lennie & Lexie: Becoming A Family by C. J. Featherstone
This rhyming book is the first book in the series that tells a fun story of how Lennie the puppy, and Lexie the cat, came together as a family.
It's Christmas time!
Harry and Lily are so excited to get their new pup as a Christmas gift, and they named him Lennie. They loved to play with Lennie all day, and he even slept in their bed until Lexie, the cat, joined their family. First, Lexie is not happy about Lennie being her big brother, and Lennie also feels jealous of her as he has to share his bones, food, toys, and even the nanny's lap with her.
Join Lennie and Lexie on their first adventure as they learn to accept each other and discover that playing and living together as a family is so much fun.
The Adventures of Lennie & Lexie is a beautifully illustrated Christmas book that helps children accept a new member of the family and shows how it can be fun and challenging at the same time.
It is a fun and adventurous read for children that teaches them to believe in magic.
Perfect for 5+
Grab your copy from Amazon.