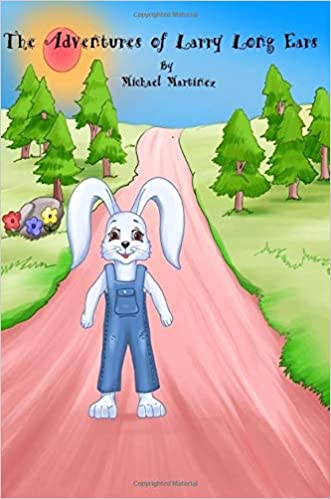 The Adventures of Larry Long Ears by Michael Martinez
The Adventures of Larry Long Ears is a charming story for children that takes them into their magical fantasy world and shows the courage and imagination of a little bunny.
Larry McHare is an adorable bunny who lives in Friendship Forest.
He is a kind-hearted bunny with big ears and great courage. He liked his long ears, they made him feel unique, but some of his schoolmates made fun of his long ears, but he just smiled until they lost interest. He has a good imagination and loves to daydream about exotic new lands.
One day, Larry drifts off to sleep and finds himself in a magical castle in the clouds. Join Larry Long Ears on his magical journey to the Grand Cloud Kingdom, where he meets the king, and together, they go on an amazing adventure.
This story has cute illustrations based on the children's imagination that give a message of kindness and courage.
Perfect for 5+
Grab your copy from Amazon.