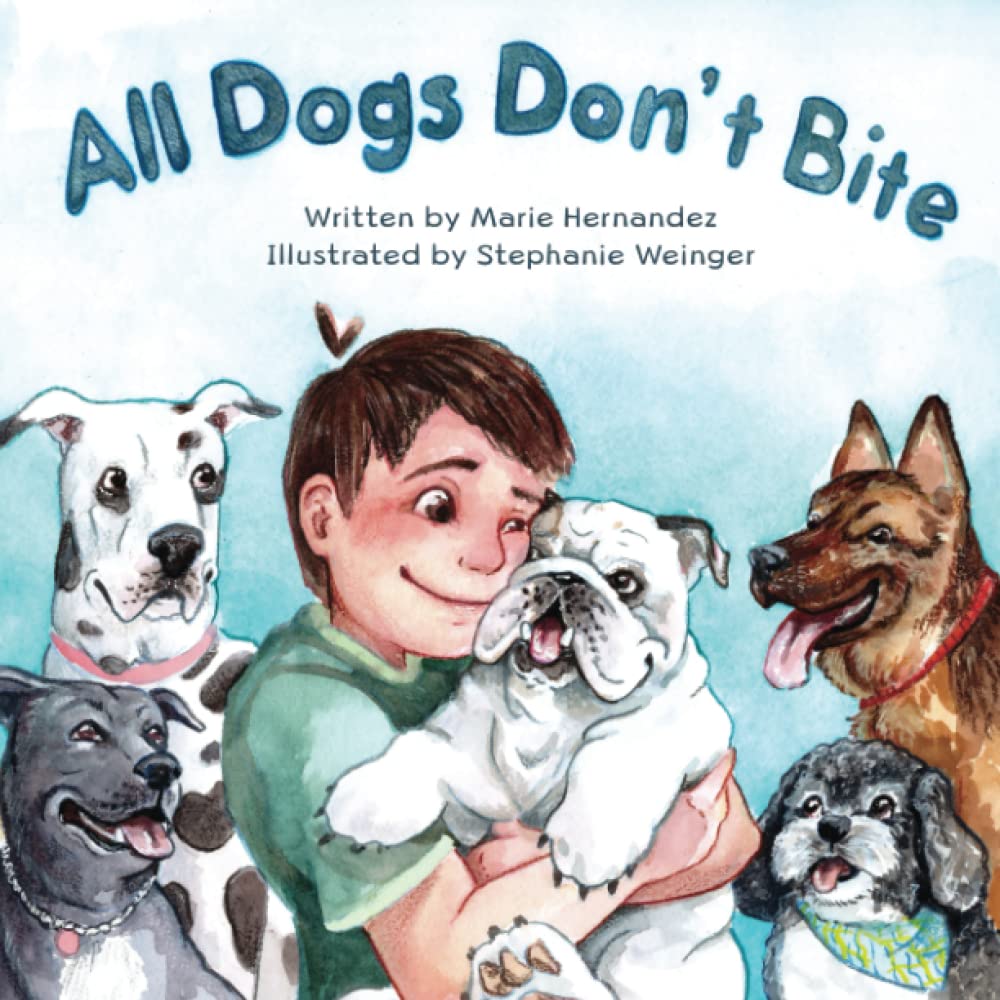 All Dogs Don't Bite by Marie Hernandez
All Dogs Don't Bite is an adorable story that tells children about pet safety rules, ownership experiences, and most importantly, explains that we should ask the owner for permission to pet their dog.
John Ken Tibbles, or JT, is an 8-year-old boy who loved dogs, and he used to play with every dog he met, and they loved him too.
But one day, JT met a dog who looked friendly, but when he was going to pet him, he bit him.
After this scary experience, JT feels sad and afraid, and he doesn't want to play with any of his dog friends anymore. Then his dad helps him overcome his fear of dogs with the help of an adorable puppy named Maggie. So read this delightful story of family love and friendship to know that all dogs don't bite.
I recommend this book to every parent to read with their child, so they will know that you are always there with them, because their happiness is more important. This book is perfect for children who love dogs and want to own one, so they get to know the basic rules about pet safety and care.
Perfect for 3+
This book is available on Amazon.