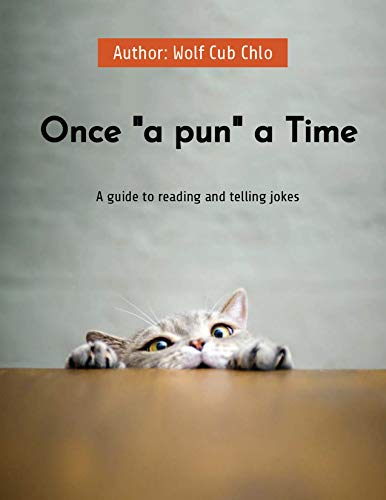 Book Review
Once "A Pun" a Time: A guide to reading and telling Jokes By Wolf Cub Chlo
Laughter is the best medicine so why not try "Once 'a pun' a Time" that takes you on a laughter-coaster ride to heal your soul through laughter.
This book is written by our little author, who wanted to spread happiness and laughter in everyone's life through her jokes.
You won't stop laughing while reading this book. It's an incredible collection of jokes, puns, and humor to make you laugh out loud.
This book has interesting and humorous jokes that you will love sharing with your friends. There are some tips and tricks that help you to tell and write your jokes.
Laughter is something people need in their daily lives. Jokes are one way people can support each other during these difficult times, so I recommend this book to everyone.
This book is available on Amazon.