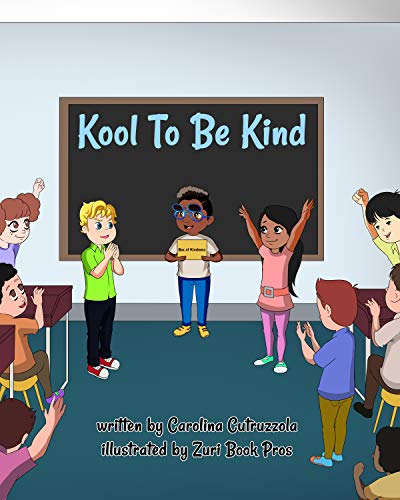 Book Review
Kool to Be Kind By Carolina Cutruzzola

Kool to Be Kind is a powerful book that spreads awareness towards childhood bullying, teaches empathy and kindness to children.
Charlie, the Koolest boy in school and President of the Kool2BeKind Club, is excited to start his fourth grade, and when he stepped on the school bus, he saw a new kid, Pat, who looks sad, so Charlie sits next to him and tries to befriend with him, but he said leave me alone and start behaving very rudely with Charlie. Later he sits next to Charlie in the classroom, and to Charlie's surprise, Pat stomped his feet on purpose. Charlie told his mom all about Pat, then his mom said, sometimes a bully needs a hug, give him another chance, and now Charlie decided to become a friend to Pat.
Now you have to read how Charlie wins him over with kindness and cookies.
I just loved Charlie's mom-dad supported him throughout and guided him to be kind to the bully.
Illustrations are beautiful and vibrant, which makes this book eye-catching. I love the activity of the Kindness box that encourages children to perform an act of kindness daily.
Perfect for 3+
This book is available on Amazon.