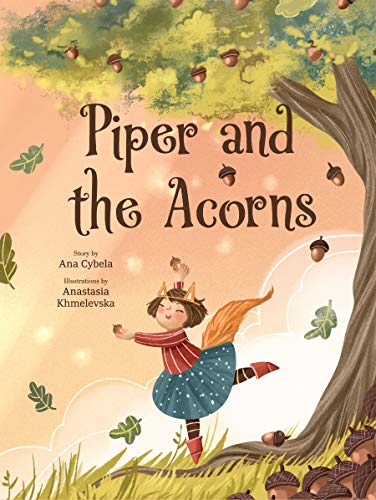 BOOK REVIEW
Piper and the Acorns By Ana Cybela
Spending time with your children and giving them undivided attention is very important for their mental and emotional health. This heartwarming story reminds parents to spend quality time with their children despite the daily challenges of a busy life and create some beautiful memories together with them.
Piper feels alone in his big family, Her mom and big sister Susie never have time for her, and nobody wants to play with her. they all are too busy. Piper finds a group of friendly squirrels in her attic, she helps them to collect acorns. She loves to spend time with them and finally feels happy that she has someone to play with!
But when mom finds out about Piper's squirrel friends in the attic, they call Humane Pest Control to catch them, and now you have to read what happens next.
This picture book comes with a valuable message that encourages parents to spend even a few minutes per day being fully present with each of their children. I want to admire the author for choosing this subject that is often neglected by us, Piper and the Acorns seek to empower kids and fill their childhoods with happy memories.
This beautifully illustrated picture book is perfect for parents to read with their little ones at bedtime and fill their childhoods with happy memories.
Perfect for 3+
This book is available on Amazon.