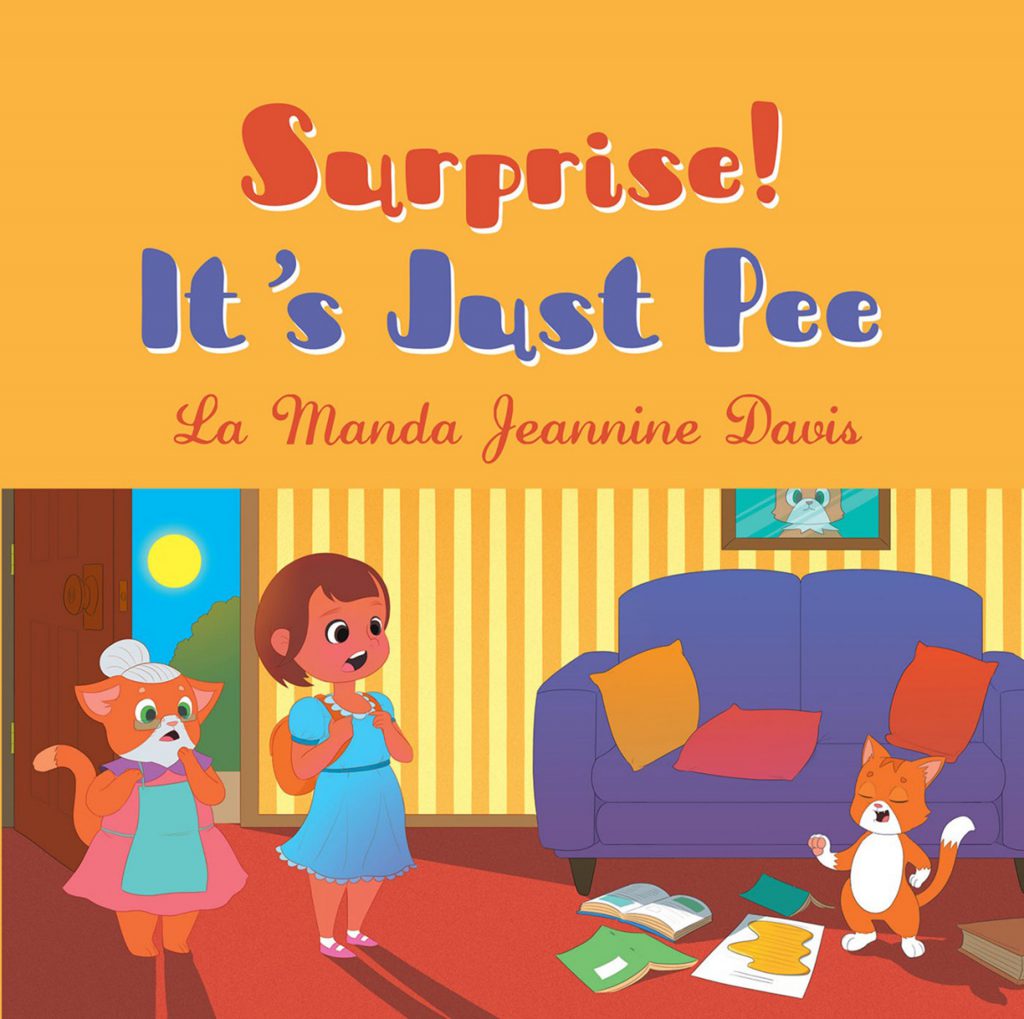 Surprise!: It's Just Pee by La Manda Jeannine Davis
Surprise! It's Just Pee is an adorable story that encourages and motivates toddlers to begin to potty train and develop self-confidence in children.
This story follows a cat, Tangerine, who uses bedwetting as a special way of communication to express her true feelings and emotions. Tangerine loves to play with grandma Tee-Tee, but she used to wet grandma's bed too. Then Mandy buys a super cool potty box from a pet mart, especially for her to teach Tangerine that this is the right place to pee.
Follow this cool, classy, and a bit sassy Feline on her learning journey to potty train and to know how Grandma and Mandy learn to keep patience and to accept Tangerine's special form of communication.
Illustrations are vibrant and colorful pages filled with cute cats make this book an incredible learning journey for kids. This book helps you to save money on diapers, prepare your child for daycare, and develop self-confidence in your child.
This book is a perfect gift for toddlers and new mothers.
Perfect for 1+
Purchase your copy on Amazon, Barnes & Noble, Target.