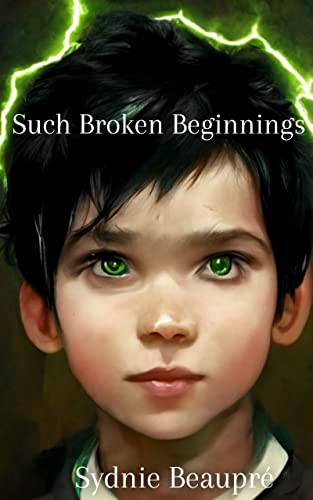 Such Broken Beginnings( Book 1) by Sydnie Beaupré
Such Broken Beginnings is a moving story of Cayden's traumatic childhood and experiences with life, love, and parents.
Cayden's Mom had never been normal, but he was used to it. Cayden's life changed the minute his mother abandoned him on his father's front step and erased his memory of Caster, Familiar, and Demigod kind on his seventh birthday. Due to terrible circumstances, he is forced to live with his alcoholic father, Dale, but all things change when he meets a girl, Spencer outside the bar and feels an instant connection with her.
Spencer's father worked at the bar, so Cayden met her daily when he visited the bar with his father.
Read to know how Cayden and Spencer became friends and have always been there for each other through thick and thin and learned that they are the only two of their kind.
Cayden's childhood is like a whole rollercoaster ride which nobody wants to talk about, but one that Sydnie writes beautifully to convey a message of love and hope.
Perfect for 13+
Pages: 55
Available as E-Book on Amazon and Barnes and Noble