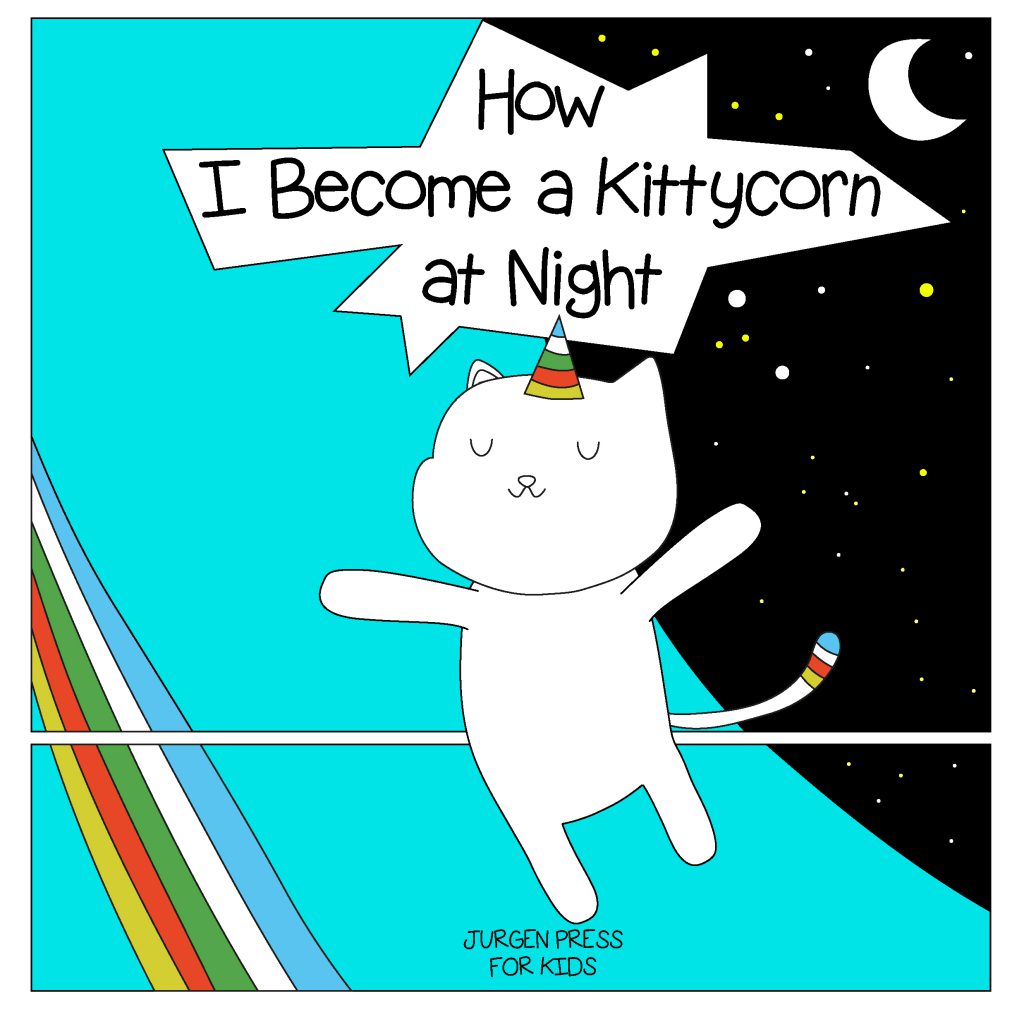 How I Become a Kittycorn at Night: An odd and original book to read, draw and coloring by JURGEN PRESS
How I Become a Kittycorn at Night is not your typical book. Pick up your colors and pencils and join Kittycorn as you will never have so much fun, learn how to create your own book and lots of activities to do, step-by-step!
It is a delightful and interactive experience filled with laughter, learning about cats, coloring, writing, and creating magical dreams before bedtime, all while snuggling with parents. This unique book promises to be an unforgettable gift, cherished forever.
Jurgen, designed this kittycorn book with his 3-5-year-old children help, aiming to have a good time before bedtime.
This is a book for parents to have fun with their children before bedtime. In this book, you will find a story about a mischievous cat who dresses up as a unicorn at night and has fun. It's a book for discovering, learning, reading, drawing, and coloring, and above all, for spending quality time with children… Please take a look inside!
Key Features:
A book designed to bring joy and laughter
Learn interesting facts about cats
Engage in coloring and writing activities
Perfect for bedtime reading and dreaming with parents
Offers a truly original and memorable experience
The author designed this book with the help of his 3- and 5-year-old children, aiming to have a good time before bedtime
Additional downloadable extras will be available on the author's website
8.5 x 8.5 funny story, coloring book, activity book, learn to write, how to draw caticorns
Modern design pages, to complete for kids with full colors
Double-sided pages
Printed on bright white, +70 pages
Available in Kindle for ebooks, tablets, and mobile.
This is a book specifically designed for children with ADHD to encourage their imagination, enhance their attention span, and provide stimulation.