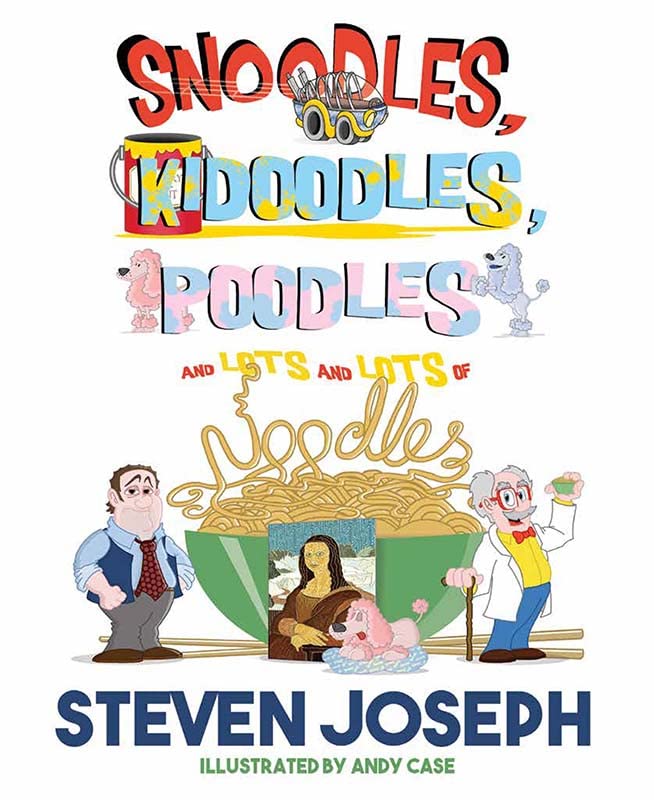 Snoodles, Kidoodles, Poodles and Lots and Lots of Noodles by Steven Joseph
Snoodles, Kidoodles, Poodles, and Lots and Lots of Noodles is a funny, colorful, and beautifully illustrated picture book that takes you on an adventurous ride in the SnoodleMobile, a car powered by noodles.
The SnoodleMobile is a new invention of Herbie Snoodleman, and everyone is happy while riding in this. The delicious aroma fills everyone with joy, but only Sour Croodleman is not happy with the success of Mr. Snoodleman's invention, the brains behind the once-popular vechicle KrautMobile. But when Croodleman decides to seek revenge on his business rival, the unexpected happens. (After all, when cars run on noodles, anything is possible.)
The newest children's tale by author Steven Joseph invites readers of all ages to enter a world where imagination is king, and even the crankiest person can find happiness.
This creative and imaginative story with playful rhyme, rhythm, and repetition throughout this noodle mania makes reading fun for those kids who love noodles.
Perfect for 6+
Grab your copy from Amazon.