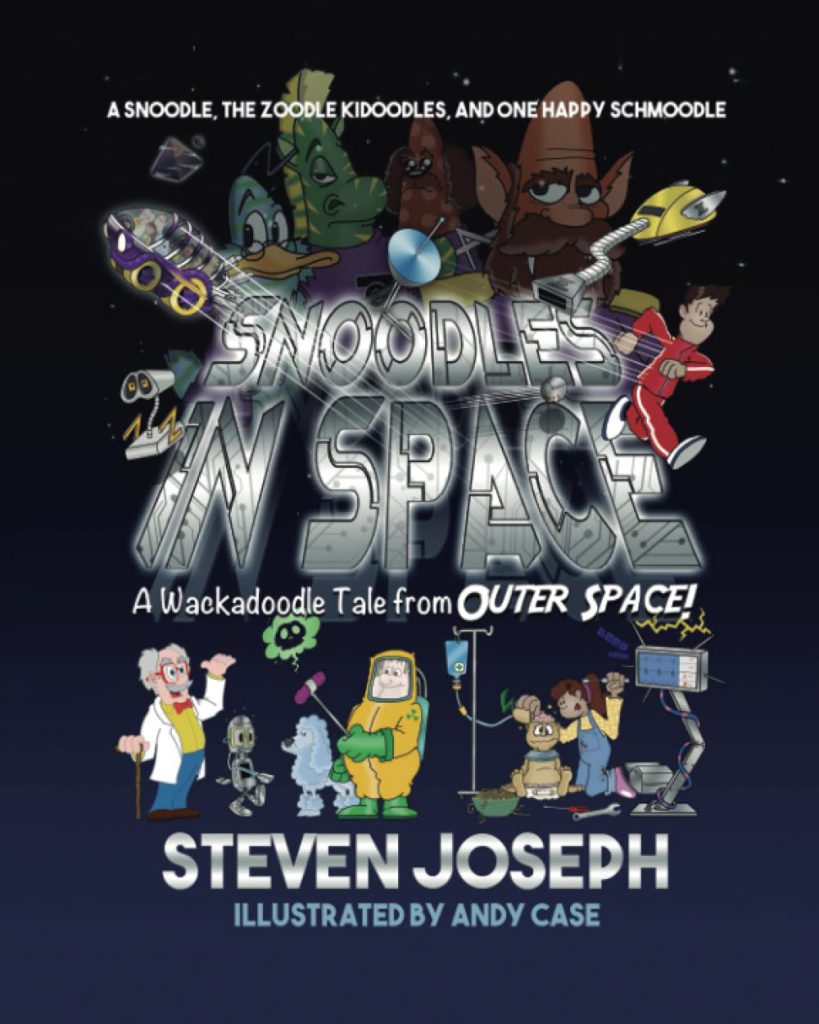 Snoodles in Space: A Snoodle, the Zoodle Kidoodles, and One Happy Schmoodle by Steven Joseph
Get ready to meet Snoodles, Kidoodles, Poodles, and Lots and Lots of Noodles in this space adenture book that will leave you astonished with its witty rhyming text, wonderful illustrations, and fascinating names of characters that make this book a fun rollercoaster ride.
In this follow-up book, when the Zoodle Kidoodles from the planet Zoodle abduct Norman Noodle and Sally Stroodle, the Zoodle Kidoodles threaten to take all of Earth's noodles— unless they perform the necessary brain operation on their grand leader, Cloodle the Grand Roodle, and fix their spaceship's failing engines.
The one problem? Norman Noodle and Sally Stroodle are simple bakers. Sour Croodleman's Prickly Peppered Purple Propulsion Powered Pickle invention is their only hope, but will he unite with Herbie Snoodleman to save the planet?
The answer is here, in this Wackadoodle Tale from Outer Space!
Perfect for 6+
Grab your copy from Amazon.