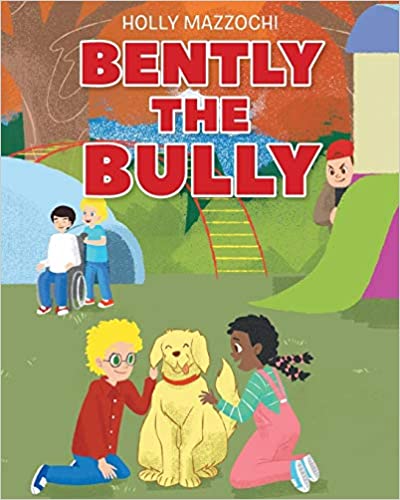 Book Review
Bently the Bully by Holly Mazzochi

Bently the Bully spreads awareness towards bullying and teaches children to deal with bullies with kindness and empathy.
This story follows a boy Bently who is big, mean, and loves to bully children. When he comes out in the neighborhood playground, children run away or hide somewhere, or else they will get bruised marks, broken bones, or blackened eyes. Children don't want to come outside when Bently is around.
One morning in autumn, a brave boy named Harvey finds the courage to stand up to Bently. Now you have to read, What will Bently do? Is it possible to make a change in Bently's behavior?
Illustrations are vibrant and colorful that makes this book an incredible learning journey for kids. It teaches children about friendship, kindness, forgiveness, and positive behavior.
Perfect for 3+
This book is available on Amazon.