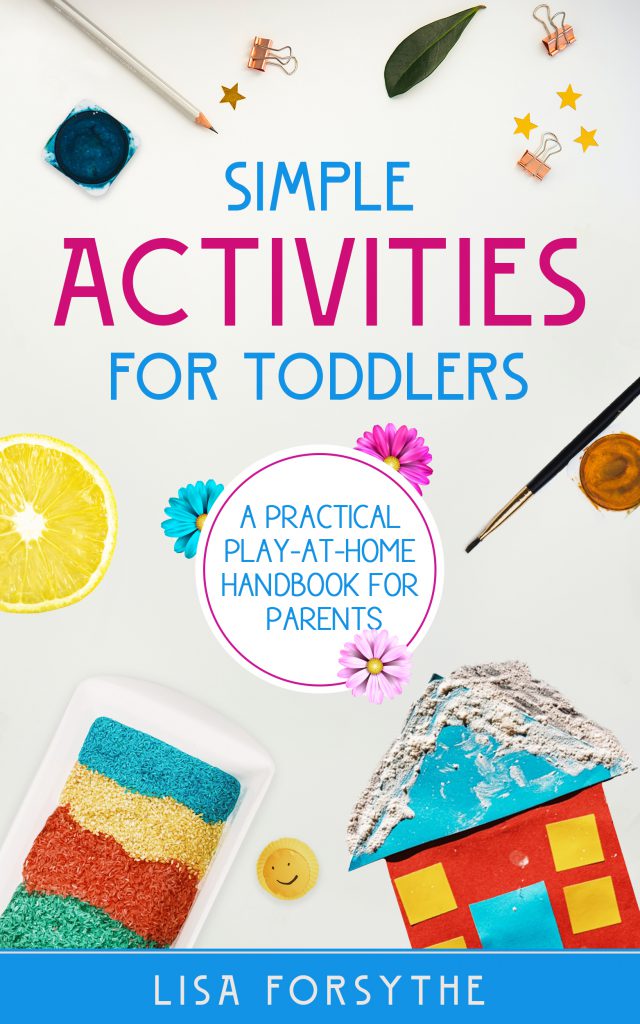 Simple Activities For Toddlers: A Practical Play-At-Home Handbook For Parents By Lisa Forsythe

Looking for the best sensory play-based activities for your toddlers?
Then, this activity book is perfect for keeping your kids engaged with simple activities to promote learning and overall mental and emotional development.

The early years of life are important for a child's overall growth and development. Sensory play and role-play activities develop mindfulness skills, enhance language development, and fine motor skills in children.
This book is a collection of sensory play ideas, tray activities, and science-related activities to do with kids and toddlers that are full of fun and develop their interest in various subjects. There is a range of activities from sensory play, imaginative play, STEAM, crafts, and games. Some of my favorites are Robot, sound match, beach sensory Trays, emotions tray, farm animal Mask, and dinosaur dig.
All activities are explained in detail, like setting up a tray, what we need and how to play. The best part is that all activities require things like recycling products like toilet rolls, egg cartons, cardboard, household items, and craft supplies, which saves your money and is good for the environment.
All activities are of high educational quality that maximizes the best use of your time, resources, and space. These play-based activities help your child thrive and ensures that they get a head start in life.
All activities are full of learning and help them discover a whole new world through creativity and imaginative play. All the activities are designed to be played by the parent and child together, so it is the best way to bond with your children and make beautiful life-long memories.
Website: https://lisaforsythe.com/

Perfect for 2+
This book is available on Amazon.