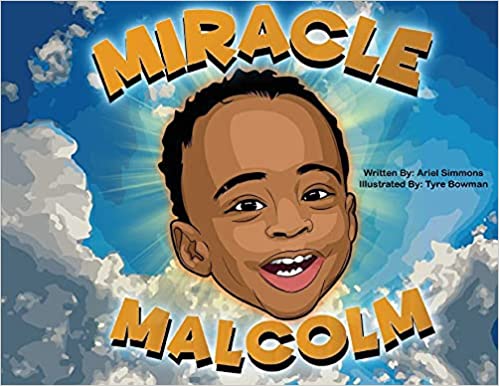 BOOK REVIEW
Miracle Malcolm By Ariel Simmons

Miracle Malcolm is a heartfelt story about a preemie miracle child who spends three months in NICU and comes out as a real champion.
In this book, Malcolm told his story himself, what gave him the name Miracle Malcolm and how his parents always believed that he would come out as a real fighter and ready to face this world.
Malcolm was born prematurely at only one pound, this book shows his miraculous journey through his tiny eyes and how he becomes the strongest little person and makes his parents proud.
Miracle Malcolm is an emotional read that you can read with your children and an adorable way to tell them that your love is unconditional and they will be loved forever. Many parents face these fears of bringing a tiny, premature baby home. This beautifully illustrated book gives a positive way to see them as the strongest and miracle child, and I hope this book helps parents of children with miracle babies.

Perfect for 1+
This book is available on Amazon.