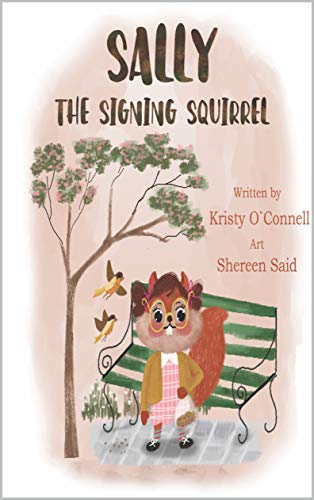 Book Review
Sally the Signing Squirrel: The Story of a Squirrel who uses Sign Language by Kristy O'Connell
Illustrated By Shereen Said
Sally the Squirrel is just like other children her age. She collects nuts, builds nests with her family, and goes to school. One thing that makes her special, however, is that she is Deaf. But Sally is happy and enjoys her life as everyone does. She has some friends who are deaf like her, and some are not, so she enjoyed teaching them about sign language and expresses herself with the help of hands, face, and body. Join Sally and her friends on their fun and adventurous learning journey.
I want to thank the author for creating this beautiful book for special children in American Sign Language.
Each page is a beautiful piece of art with one or more sign language that parents and children can learn together, and at the same time, this book gives a message of love, hope, kindness, and diversity.
This book is a heartfelt read, and I'm sure children will enjoy this heartwarming story of Sally the signing Squirrel.
Perfect for 2+
This book is available on Amazon.