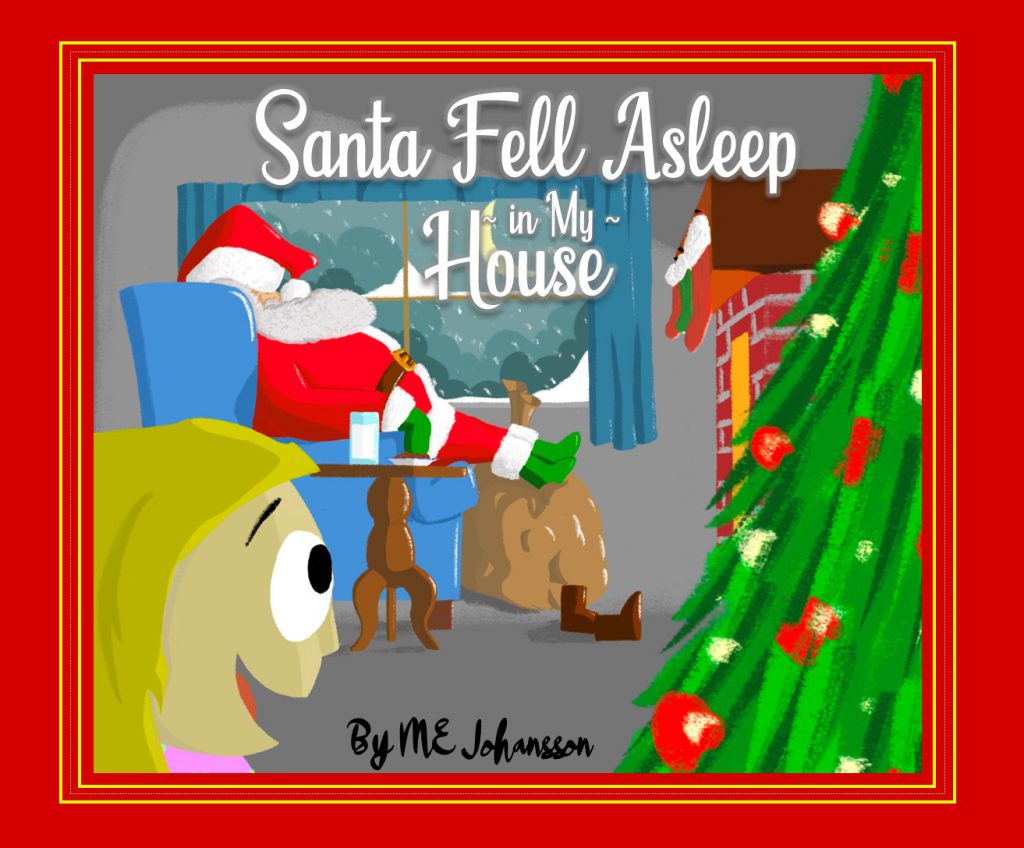 Santa Fell Asleep in My House By M E Johansson

What if Santa Claus fell asleep in your house? Would anyone believe you?
Wow, such a beautiful rhyming book for Christmas cheer;
I'm sure children will love to read loud and clear.
Little Miss Kimberley tried to convince her friends there,
Santa will sleepover in her blue chair.
she climbed out of bed wanting to see,
What Santa might have placed under the tree.
The author creates a whole lot of Christmas magic through his words, I was also lost in this beautiful rhyming and rhythmic book, and my review also sounds like a rhyme. Isn't it?
The Illustrations are very vibrant and colorful that makes this book a joyful Christmas read.
This book is worth reading because it gives some important messages that intrigue the children to continue to read. A joyful and playful read that you can sing along with your little ones.
This book is perfect for a stocking filler so grab your copy from Amazon now.
Perfect for 1+