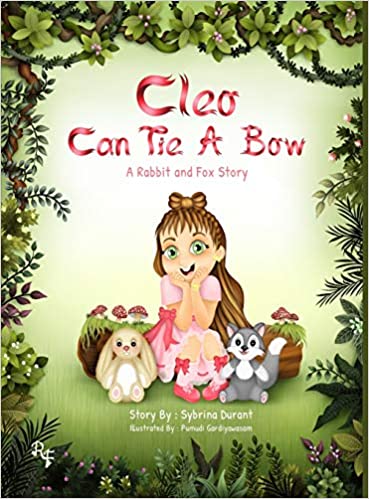 Cleo can Tie A bow: A Rabbit and Fox story By Sybrina Durant
Cleo is a sweet girl who loves bows. She wears her hair in a bow, paints her nails like a bow, and decorates her room with bows too. This book has another story of a little rabbit with very long ears. His ears are always touching the ground, so a very helpful fox shows her what to do to keep them clean and tie the rabbit's long ears as a bow.
Cleo learns from this cute story that how to tie a "bunny ear" bow.
This book teaches children social skills like how to tie shoelaces, scarves, and hair into a bow. It's a sweet and funny tale that children will love to read, and I love the imaginative story which the author created around the bow.
Each page is beautifully illustrated with bows all over like her room, dresses, shoes, and all. This book is perfect for girls, and I know they can relate to Cleo, who is bow crazy.
Perfect for ages 2-7
This book is available on Amazon as hardcover.