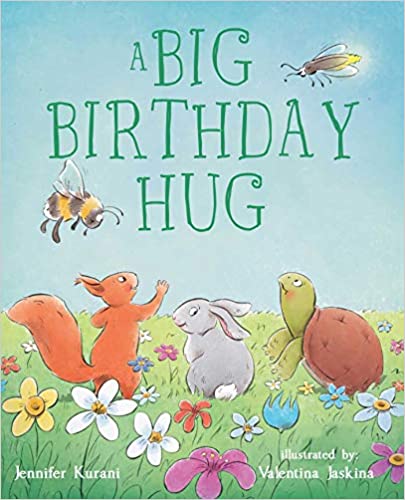 BOOK REVIEW
A Big Birthday Hug By Jennifer Kurani
A Big Birthday Hug is the third book in the series and a perfect bedtime story for your little ones.
Sometimes a hug is all we need to make us feel better. A big hug from the right person took out all our stress away. This heartwarming picture book tells us the importance of hugging your child and how we can comfort our child just with a simple hug.
This story is about a turtle who has a sad feeling that won't go away. Turtle just wants to be happy, so he met all his friends, but nothing works, he still feels sad. At night, all his friends gathered for his dad's birthday celebration, but Turtle is still feeling sad and gives a big birthday hug to his dad, and his sad feeling disappears instantly, then he understands the magic of a hug. The beautiful illustrations help children to understand the whole story with the picture themselves.
A Big Birthday Hug is a great read-aloud book perfect for sharing with loved ones. You should read this book with your children and tell them that you are always there with them and they are free to express their emotions because at last, it is important to be happy and loved.
Perfect for 3+
This book is available on Amazon.