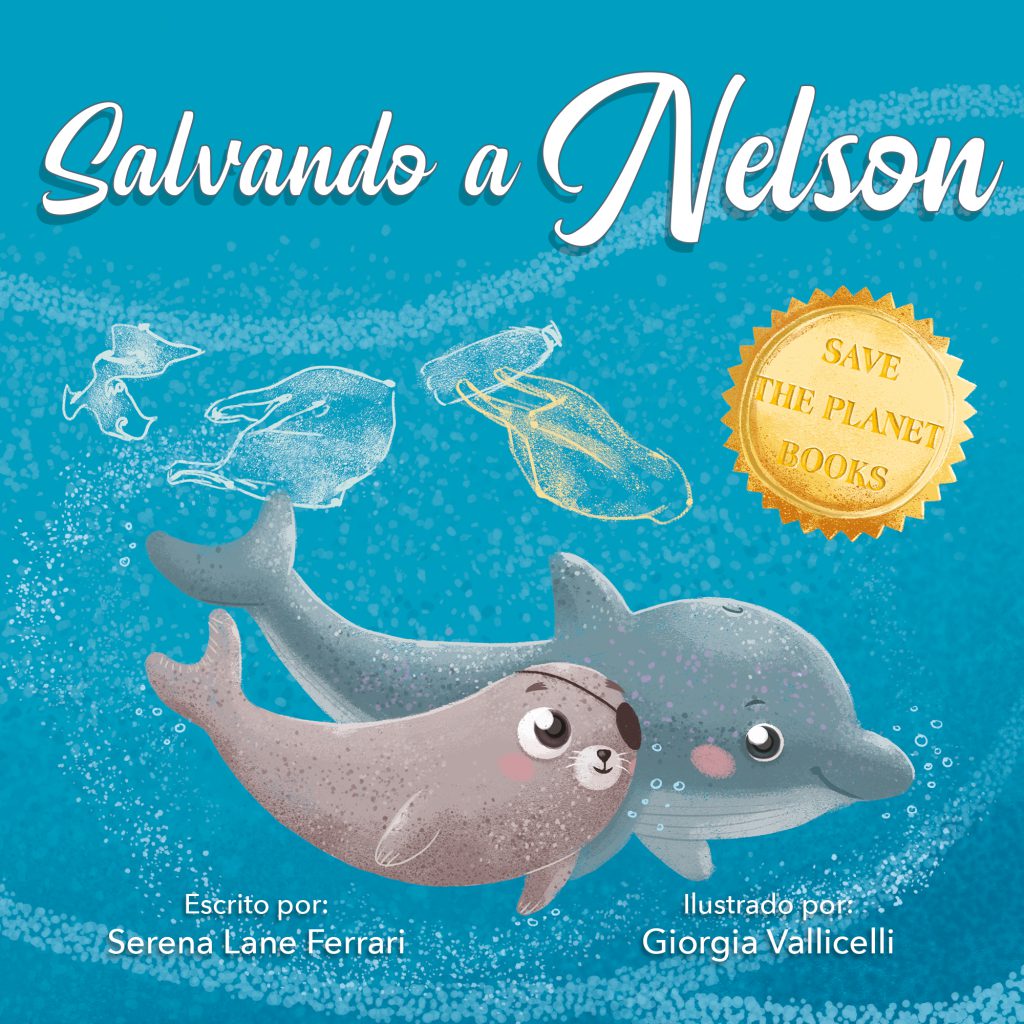 Salvando a Nelson(Spanish Edition) by Serena Lane Ferrari
Clumsy Nelson is a story of courage, bravery, teamwork, and friendship with a strong message of saving our oceans and sea creatures from plastic waste and garbage.
Nelson is the clumsiest seal in the sea and always puts him in trouble. Sometimes choking in the plastic bucket or getting trapped in a tire or plastic waste, he always needs his friends to get out of trouble.
Read to know what Nelson does when his friends are trapped. He knew this was his chance to save his friends, but first, he had to overcome his past experiences.
Follow this inspiring journey of Clumsy Nelson that teaches children to face new challenges in life with bravery and overcome obstacles that come their way.
Perfect for 3+
Grab your copy from Amazon.