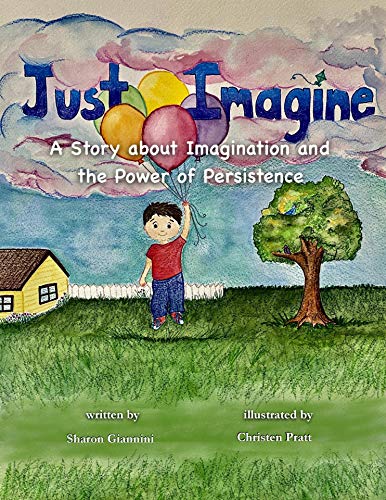 Book Review
Just Imagine: A Story about Imagination and the Power of Persistence by Sharon Giannini
"Just Imagine" is a fun and adventurous story about a child's imagination and the Power of Persistence.
Children have vivid imaginations, and this book shows how with simple motivation, we could use their imaginative power in their early development.
This story is about Jack, a little boy who has a big Imagination! With his little imagination, he became an astronaut, and his rocket takes him to the moon. He wanted to taste the clouds, so he asked his mom, how can I get there? Then his mom said, you are creative and have a big imagination, so I'm sure you can do anything.
Follow Jack as he goes on an imaginative and adventurous journey to the clouds and discovers that he can do anything with the power of his imagination.
Just Imagine will help you to cultivate more creativity in children's minds and encourages them to believe in their dreams, and gives a message of never give up. I am sure children will love this beautifully illustrated book, and they could relate to it too.
Perfect for 3+
This book is available on Amazon.