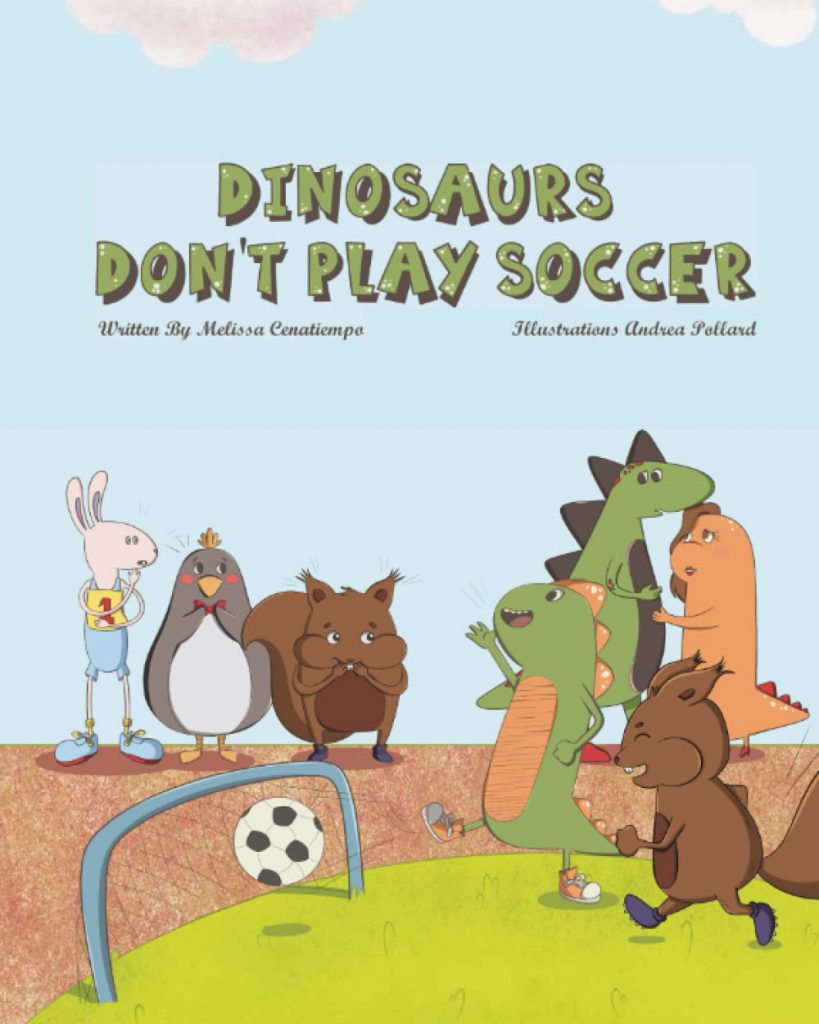 Dinosaurs Don't Play Soccer by Melissa Cenatiempo
A beautiful book with an inspiring message: You must never doubt your ability to achieve anything, become anything, and overcome anything.
Dinosaur Dan is a young dinosaur of Animalville who has excelled at all dinosaur activities like diving, drilling and dump truck driving.
Dinosaur Dan's heart and mind always want to play soccer, but in Animalville town, all animals have assigned jobs and duties, and soccer is only reserved for squirrels.
He always thinks about what other animals would think of a dinosaur playing soccer, so he practices his kicks and shots at night in his neighborhood park.
Follow Dinosaur Dan on his adventurous journey to learn that if you do what you love, you will always come out as a winner.
It encourages children to overcome obstacles, never gives up on dreams, and celebrate their achievements with pride. With cute animal characters and colorful illustrations, this book inspires children to follow their hearts.
Perfect for 3+
Grab your copy from Amazon.