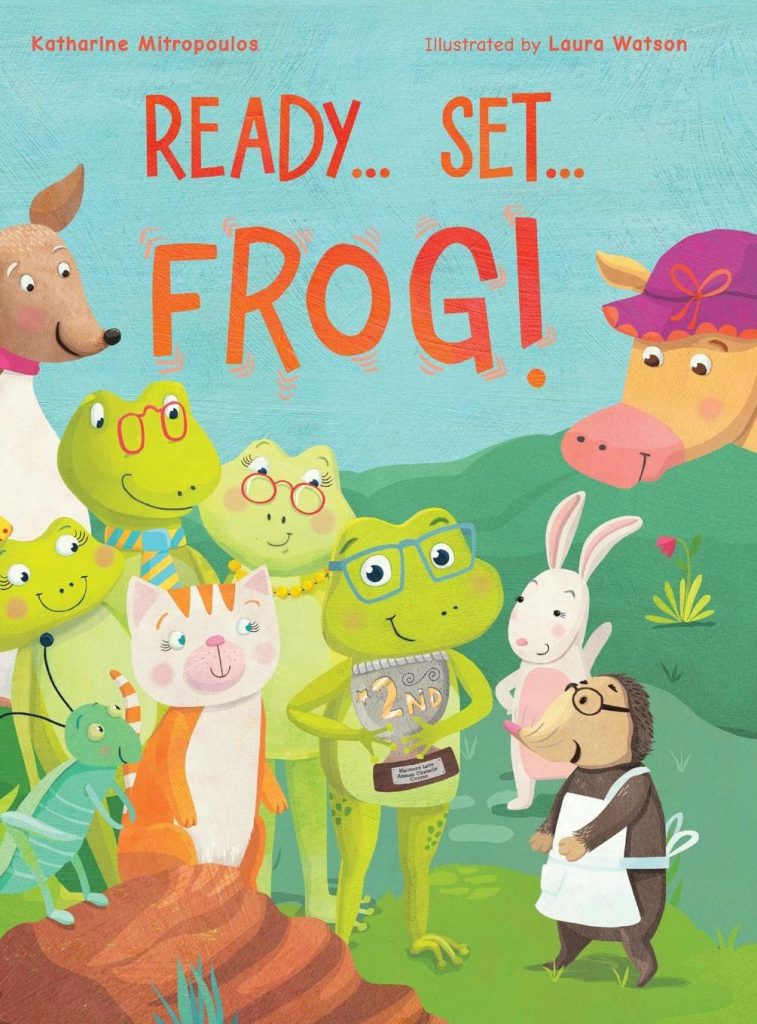 Ready… Set… Frog! by Katharine Mitropoulos
Ready… Set… Frog! is a delightful story that encourages children to overcome obstacles, never give up on dreams, and celebrate their achievements with pride.
This story follows a kind-hearted frog who loves challenges. Frog is excited about the obstacle race contest at the fair, and he wants to win, but whenever he tries to practice, he gets interrupted by his friends, or someone wants his help, and he can't make time for himself.
Join Frog on his adventurous journey to learn that sometimes, it's ok to say no, and if you want to succeed in life, then you have to know how to balance your time, and sometimes, through helping others, you end up helping yourself.
Illustrations are vibrant and colorful pages filled with hopping scenes making this book a fun adventure journey for kids.
Perfect for 2+
This book is available on Amazon.