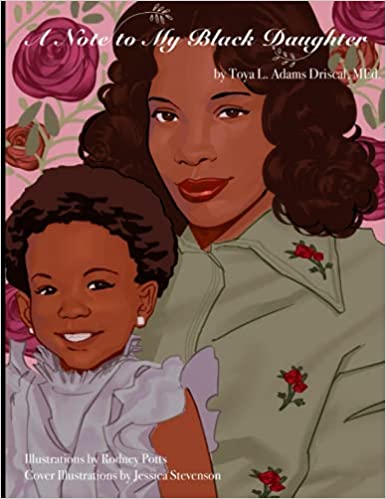 A Note to My Black Daughter… by Toya L. Adams-Driscal MEd.
Raising a happy and confident daughter in this cruel world is the most difficult job for a mother, so it is very important to teach our daughters to be bold and fearless.
A Note to My Black Daughter is a positive, encouraging, and inspiring note to our Black Daughters from their Moms. This book is a way to show black girls that they are beautiful, they are loved, and they are capable of achieving their dreams.
I think words are not enough to express the unconditional love that exists between a mother and a daughter. But In this book, all the amazing mothers tried to share their emotions in one single note. These heartwarming notes are full of love, encouragement and inspire them to discover their true worth in this big world.
This book empowers and encourages young girls to love themselves as they are and be proud of their different skin tones and black features.
I recommend this book to all beautiful girls to understand that they all are loved, beautiful and unique so wear your crown proudly and adjust when needed. I'm sure after reading this, every little brown girl and grown woman alike will fall in love with herself and feel proud of their mother for raising them as confident and independent women.
Grab your copy from Amazon.