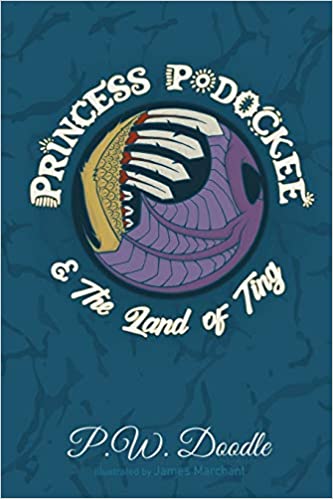 Book Review
Princess Podockee and the land of Ting By P.W. Doodle

This book is an exciting and thrilling adventure for middle-grade readers that takes you on a magical journey to a moving island Ting.
Princess Podockee is a normal princess who has some cute dogs as her guards. She believes in unity and one love. One day she woke up on a Ting island, full of wonderful creatures like dragons and four-leggers.
Princess Podockee and her friends go on an underwater adventure to save the giant creature from all the rubbish that humans dumped in the ocean. She uses all her positive energy and love to save the life of all sea animals because it depends on that creature only.
I love the character of the princess, a confident and courageous girl who is ready to face any hardship to save the ocean.
This book is full of beautiful illustrations that make you feel like you're in a fantasy world, and children will love this story that gives the message of peace, love and save our oceans.
The story is unique, and a bit of fantasy with reality makes this book an entertaining read for younger kids. This book has a powerful motive, and the author tries to make us aware of using plastic and how to clean our oceans.
Perfect for 5+
This book is available on Amazon.