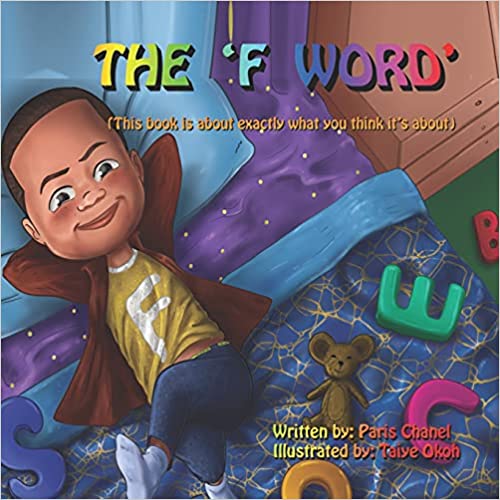 BOOK REVIEW
The 'F Word': This Book Is About Exactly What You Think It's About By Paris Chanel
Illustrated By Taiye Okoh

It's shocking to hear the F-word come out of your 4-year-old's mouth. But don't worry parents, this is the age when children learn new words daily from hearing or TV, and they don't know which word is bad or wrong, so this book gives you a new way to handle this situation with calmness and patience.
This book is about a 4-year-old boy Floyd, F is his favorite letter because his name starts with F. He learns a new 'F word' as he heard it on the Tv and when he said it, the whole family goes into shock. Then his mom and dad teach him about the power of words that some words are bad, and can hurt people, so we should not use these words.
I want to admire the author for choosing this subject and how beautifully she expresses the whole concept and reality that parents encounter. This book talks about positive parenting and some easy and simple techniques to teach children about the power of words.
This book is available on Amazon.